Twitter Lockout
Students have been affected by the recent lockout from Twitter.
Hang on for a minute...we're trying to find some more stories you might like.
"Please insert your date of birth in the box below." Little does the young 12 year old behind the screen know is that Twitter keeps record of the day that an individual creates an account. 
Terms and conditions of Twitter state that one must be above the age of 13 to independently operate a Twitter account. Recently, several of Twitter's users were locked out of their account due to their age. Junior Kara Newman was an owner of one of many accounts that have been locked out. 
"I made the account when I was 12 and I made it one month before my birthday," Newman said. "At the time I had no idea there was an age restriction to use the app, but later, I wished I knew of the terms and conditions." 
Newman had to submit a fake birthday when she first made the account back in 2014. In June of this year, she had the option of changing her birthday as well as many other Twitter users. 
"After I put in my real birthday, a screen immediately popped up telling me I've been locked out," Newman said. "I got an email telling me to send in proof of my ID and proof of my birthday." 
While many were patient with the lockout, others were trending the hashtag #TwitterLockout for a whole week. Twitter took notice and started to respond back to many angry emails. 
"At first I was really frustrated with the situation because I'm constantly on twitter," Newman said. "Then after over 40 days, I got an email from the Twitter Support Team informing me that my account has been unlocked." 
Many accounts that had been locked out were given back to their owners, but many users haven't received a response and their accounts are still locked.  
"If there's something I learned from this, it's definitely that I should start following the age restrictions on apps," Neman said. 
Before signing up for an account on social media platforms, check over the terms and conditions. You never know if you could be locked out of your account 4 years later. 

About the Writer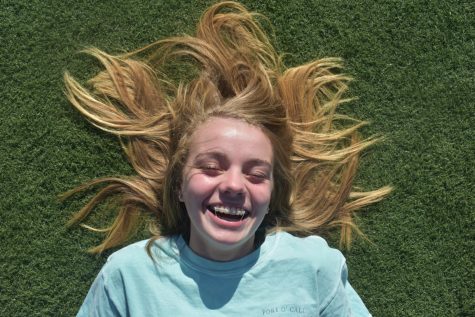 Kenzie Ward, Staff Writer
Kenzie Ward is a junior and is a second-year Scepter staff member. She has competed in all-star cheer for 10 years and is involved in Circle of Friends.