Конец эпохи
The Class of 2019 is the last class that has the option to learn Russian.
Hang on for a minute...we're trying to find some more stories you might like.
PLHS is currently the only school in Nebraska where students can learn Russian. Ms. Julie Phillips started the program in 1993, and unfortunately, the class of 2019 is the last group of students who is able to participate.  
"In a few years I might want to leave and do something else, but I can't just walk away and leave my Russian students here," Phillips said. "I had to gradually phase it out because there aren't any other Russian teachers." 
When Phillips taught all four years of Russian, there were traditionally about 40 kids in the program. This year, in the single Honors Russian 4 class, there are only five students.  
"We all know each other because we've been in the class for four years together, so we are really close in that way," senior Russian student Rhiannon Carlile said. "It's a good, fun atmosphere." 
Such a small, unique class creates a very different environment than traditional classrooms have. 
"It's a complex language, but we go really slowly," Phillips said. "In some ways it's more like a college class and more informal." 
Phillips also heads the Russian Club. They meet twice a month, and everyone is welcome. Even after the official Russian classes end next year, Phillips said she will continue the club if there is interest. 
"Students can still learn Russian after school," Phillips said. "Some kids might like that more because there are no tests and no homework." 
Phillips will continue to teach Honors Spanish 3 in the coming years. 
"It's kind of sad that we won't offer Russian at PLHS after this year, but we still have a really strong world languages program here," Phillips said. 
For those students who were lucky enough to partake in it, the Russian program will leave a lasting impression. 
"I do feel special, and I'm sad that there's not going to be more years, but I'm glad that it's me who gets to [participate in] the last year," Carlile said.

About the Writer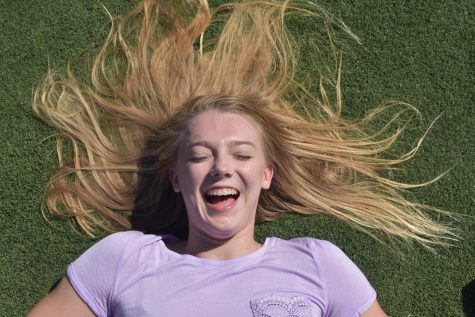 Sam Simmerman, News Editor
Sam Simmerman is a second year staff member and is currently a News Editor. Outside of school she enjoys doing gymnastics and hanging out with friends.