Halloween Reviews: Flashback Frights Edition
With the remaking of many classics this Halloween season, let's not forget the thrillers that started it all.
Hang on for a minute...we're trying to find some more stories you might like.
HERE'S JOHNNY! The words any horror movie connoisseur knows and loves on a chilly October night; the singular most known line from the beloved 1980 Steven King classic-turned-movie, "The Shinning". 
"The Shinning" is set in the isolated Stanley hotel located deep in the foreboding mountains of Estes Park, Colorado. While there are little to no jump scares or gut-wrenching scenes of gore, the psychological thrill of the story is enough to make viewers quiver in their seats as they painstakingly watch a toddler on a plastic trike peddling down the seemingly empty halls of the hotel fearing what he'll see as he turns the next corner. 
 However, not everyone is partial to the psychological thrillers, some prefer the story of an outcast sibling turned deprived murderer to spook up their fall festivities. The original 1978 John Carpenter movie "Halloween" revolutionized how horror movies were constructed. Instead of a plot centered around the supernatural, "Halloween" showcased an antagonist who in every way was human, except for one thing: he just wouldn't die. 
Being a dated movie, "Halloween" has next to no gory murder scenes of Michael Myer's victims, making it easier for those with queasy stomachs to sit through, while still having enough adrenaline inducing fright to scare even the most stoic watchers. 
 For the faint of heart, the timeless family classic "Hocus Pocus" (1993) brings more than enough seasonal joy and Halloween festiveness to go around. Following the life of a teenage boy who moves to the ever-superstitious town of Salem Massachusetts, "Hocus Pocus" showcases not only the supernatural, but a heartwarming story of two siblings working together to defeat three powerful witches (that they also just happened to raise from the dead in the first place). While being a movie mainly geared towards a younger audience, people of all ages come together every year to reminisce over this cult classic.

About the Writer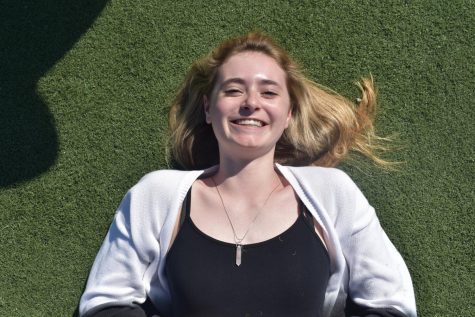 Caitlyn Thomas, Entertainment Editor
Senior Caitlyn Thomas has been on Scepter staff for three years and is the current Entertainment Editor. She enjoys reading, writing, and photography.