Christmas Whovillians
As soon as the Halloween jams come to a close, Christmas songs invade the radios.
Hang on for a minute...we're trying to find some more stories you might like.
Love it or hate it, there's no escaping the fact that Christmas is one of the most hyped up, anticipated holidays. With that being said, many people have their own ways to prepare for Christmas. One of these major pre-season rituals would of course be the infamous Christmas playlist.
As soon as Halloween ends, it's almost as if Christmas starts. Thanksgiving is obsolete for those who are Christmas early goers. The excitement for this beloved holiday is like unmatched.  
"As soon as I wake up the day after Halloween, I realize that it's about that time of the year," junior Kendall Anderson said. "I dust off my old Christmas music playlist." 
While most people tend to gravitate towards the basic Christmas songs that play in the mall 24/7, some people like to be the outliers and listen to the less popular songs. 
"Everyone chooses the basic songs that are played literally everywhere as their favorite song, but me, I know what's good and what's not," Anderson said. "Personally I think that 'The Christmas Song' by Nat King Cole is the best."  
The best Christmas song is up for debate, but there are a couple of classic artists that everyone knows about and loves to listen to. 
"I recommend people listen to Frank Sinatra, he's never a bad option," Anderson said. "Bing Crosby also has some really good songs." 
With Christmas being such a long holiday, there's bound to be some new music.
"Some people think the oldies are the only good songs," Anderson said. "There are plenty of great songs that have come out in the past 5-10 years, for example 'All I Want for Christmas Is You' by Mariah Carey." 
With the music industry constantly growing and evolving, Christmas music will grow as well causing some songs to be forgotten. The best of the best will stay, and many people will change their opinions on what's truly the best song.

About the Writer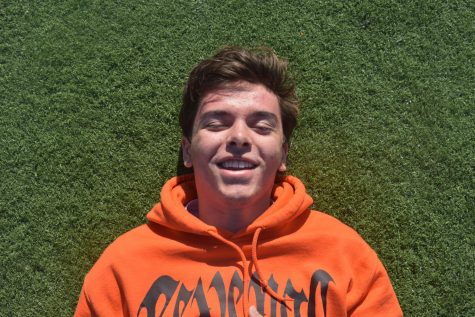 Jack Nieto, Staff Writer
Jack is in his first year on the Scepter staff. He enjoys watching Oklahoma athletics and hanging out with his friends and family when he can. Jack is...