CFB Overview
For yet another year, the CFB commission is given a tough decision for the fourth and final spot for the college football playoffs.
Hang on for a minute...we're trying to find some more stories you might like.
With the college football season coming to an end, the playoffs along with the bowl games were set this past Sunday.  
Starting out with the top four, No. 1 Alabama was a lock in along with No. 2 Clemson & No.3 Notre Dame. Alabama ended the regular season 13-0 with their most recent game being a 35-28 victory over No. 4 Georgia in the SEC championship game. 
With the loss of Georgia both No. 5 Oklahoma and No. 6 Ohio State would have the chance to make it into the fourth playoff spot. Many predicted that Ohio State might jump Oklahoma to make it in, leaving Oklahoma and Georgia out. But with Ohio States 29-point loss over Purdue earlier in the season, the Buckeyes wouldn't have a realistic chance at making it.  
Meanwhile, No. 5 Oklahoma would be playing No. 14 Texas in the Dr. Pepper Big 12 championship game. The playoffs were on the line for the Sooners. The Sooners lost to the Longhorns earlier in the season 48-45 to a field goal late in the fourth quarter. This time the Sooners outlasted the Longhorns 39-27 with a safety late in the fourth followed by a touchdown to secure their fourth straight Big-12 championship game. 
On Sunday, the CFB commission made their decision. Dec. 29, No. 2 Clemson will play No. 3 Notre Dame in the Cotton Bowl while No. 1 Alabama will face the No. 4 Oklahoma Sooners in the Orange Bowl. The winners of both games will face each other on Jan. 7 in the National Championship. 
Rankings 
1. Alabama          13-0 
2. Clemson          13-0 
3. Notre Dame    12-0 
4. Oklahoma       12-1 
5. Georgia            11-2 
6. Ohio State       12-1

About the Writer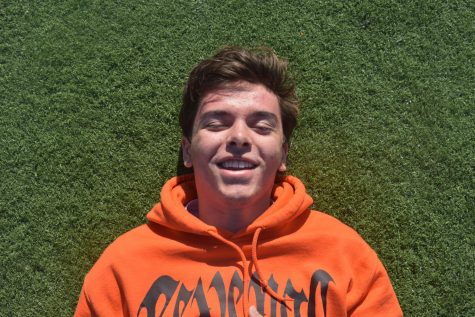 Jack Nieto, Staff Writer
Jack is in his first year on the Scepter staff. He enjoys watching Oklahoma athletics and hanging out with his friends and family when he can. Jack is...