Valentine's Day: Is It a Corporate Holiday?
Ah, Valentine's day. The smell of money...I mean "love" in the air...
Hang on for a minute...we're trying to find some more stories you might like.
 Where the heck did Valentine's Day come from? The holiday of "love" seemingly came out of nowhere with its heart boxes filled with chocolates, flowers, and expensive gifts. People spend so much money on a random holiday for "love," but is there really a meaning behind it besides the overhanging corporate benefits? Let's find out why up to 19.6 billion dollars was spent on Valentine's Day in 2018.  
To start things off, let's go way back to the myth behind the holiday. There once was a priest named Valentine who lived in 3rd century Rome. The ruler at the time, Claudius II, suddenly realized that single men were perfect candidates for the military; he didn't want any married men to serve because they were "distracted" by their love for their wives. Therefore, he decided to ban marriages for young men. The priest, Valentine, began to perform the secret marriages behind the rulers back, and when Claudius found out he sentenced him to death.  
Okay, so, that's actually kind of cool. I can see how this would make people want to celebrate, but unfortunately, I don't think that this story is the cultural focus today knowledge. In fact, the holiday began with the Pagans, then the Christians who changed the name of the Pagan holiday to "christianize it". 
After this, it is said that the romance concept of Valentine's Day came from birds and their mating season which is kind of weird, in my opinion. All of these incongruous origin stories seem strange and don't come close to resembling the holiday we celebrate today. This makes me think that maybe we had a reason for celebrating back then, but certainly not anymore. 
Of course, the day of love is a nice reminder of your significant others, but I'm sure getting flowers randomly is more special than getting them once a year on a dedicated day. 
I think that Valentine's Day, at least how we know it nowadays, is indeed a corporate holiday with its excessive expenses and financial obligation, which is admittedly disappointing, knowing it was born of match making priests, pagans, and feather-winged mating patterns. 

About the Photographer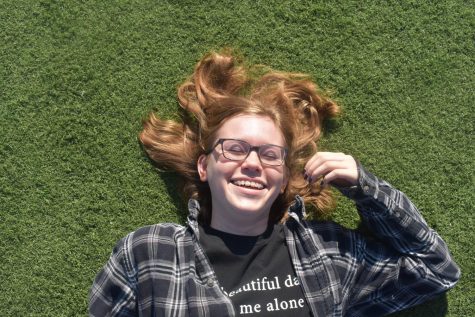 Lily Allpress, Assistant Editor-In-Chief of PLPulse
Senior Lily Allpress is on her second year on staff, and is now acting as the Assistant Editor-In-Chief of PLPulse. She enjoys driving around in her car...