Doing Hoco Right
Great places to make your Homecoming night memorable and unlike any other.
Hang on for a minute...we're trying to find some more stories you might like.
Quiet clicking begins to sound as various pairs of heels repeatedly meet the gym floor; the new and the old school music moving through everyone, making even the wall flowers feel the vibe of the throwbacks while the dim lighting sets the mood for the rest of the night.  
Short, frilly, and sequined dresses casually flow with the movements of the bodies that wear them as the boys stand awkwardly, but comfortably, in their dress shirts colored to match their date's attire. Many are familiar with this scene, considering it is the most cliché night for any high school student.

However, people don't talk much about behind the scenes – the meticulous preparation and anticipation – now it's about to get a lot easier for not only the girls who plan months in advance, but also for the guys who would rather spend their days before homecoming in leisure rather than panic.  
Here's a few Yelp listings of places to go that will make sure you do homecoming right, not only during, but after too!  
If a girl is looking for sleek nail salons with a fancy, modern feel for an affordable price, Johnson Nail and Spa at 8521 Park Dr, Omaha NE and Virgo Nail Studio at 12746 Westport Pkwy, La Vista are the places to go. 
Searching for the perfect updo but don't want to burn a whole in your parent's wallet? Hair Today at 8650 S 71st Plz, Papillion NE and Bloom Salon at 835 Tara Plaza, Papillion, NE.  
If you know someone who is still looking for that impeccable yet inexpensive dress, send them in the direction of Dillard's at Oakview mall or Younkers which can be found at both Oakview and Westroads mall. In addition, for the fellas out there who have been procrastinating on buying that dress shirt, JCPenny's is a great alternative for an item you're only going to wear one time and it's not too costly.  
You and the squad got the pre-dance munchies but don't want to go somewhere typical? Check out the Kitchen Table at 1415 Farnam St, Omaha NE, for fairly priced light food. They even have vegetarian options. If you're wanting to make the occasion more special and spice things up a little bit, take you and your date to The Grey Plume at 220 S 31st Ave, Omaha, NE.  
If the dancing is done and you still want to have fun, there's still places to kick it for more epic squad pics. Take you and your friends to Zzzap Laser Adventures at 11108 Q st, Omaha, NE 68137 to feel like your favorite super hero in an intergalactic throw down for the ages. But if you seek more competition than adrenaline, head to Alley V at 3345 Oak View Dr, Omaha, NE 68144 to bowl it out to your favorite jams blasting throughout the building.  
With this list, 2017 homecoming could become one of your most memorable, easy going nights rather than your most unplanned.   

About the Photographer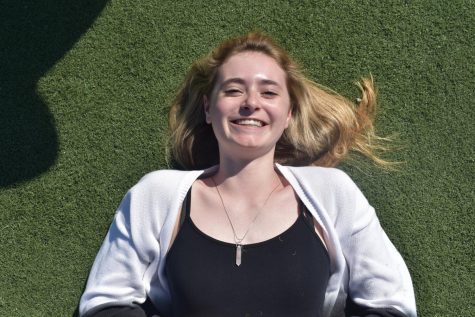 Caitlyn Thomas, Entertainment Editor
Senior Caitlyn Thomas has been on Scepter staff for three years and is the current Entertainment Editor. She enjoys reading, writing, and photography.