Gamers Divided
This very debate has split the gaming community down the middle.
Hang on for a minute...we're trying to find some more stories you might like.
Who are you, really? There are two things that can, and will, eternally categorize you: Xbox or PlayStation. Each of these gaming systems have their own perks, but which one is truly the superior system?  
Let's get down to the basics of the PlayStation. Created by Sony, PlayStation was first released in 1994. Sony was originally partnered with Nintendo, but when they backed out of the partnership, PlayStation lived on as Sony's brainchild. Sony decided to go on with the project despite Nintendo backing out, which caused the world of gaming to be changed forever.  
Despite what most people think, the buttons on the controllers actually have meaning. The triangle represents camera or perspective, and the circle/x buttons mean okay or cancel depending where you are in the world. Overall, the PlayStation has many unique features and has many different games that are specific to it, setting it apart from the Xbox. 
Xbox, released in 2001 by Microsoft, is another gaming system that may or may not be superior to the PlayStation. Soon after the release, Microsoft lost 4 billion dollars, which can lead someone to believe that Sony's PlayStation is better. Xbox was made specifically for gaming, unlike the PlayStation which was supposed to be made with Nintendo.  
In order to play online with games on both systems, you require a subscription. For Xbox this subscription currently costs 40 dollars a year, compared to 60 dollars a year with PlayStation. For some, this price difference may make the decision for them. 
Overall, both gaming systems have their similarities and differences, strengths and weaknesses, and separate perks. The debate between which system is better really depends on what features you're looking for. If you're searching for something that will overall be cheaper, it would be Xbox for the win. If you're not concerned with the price, it could be PlayStation. This particular argument may never have a true winner, but each person can decide for themselves. 

[polldaddy poll=9886027]
About the Writer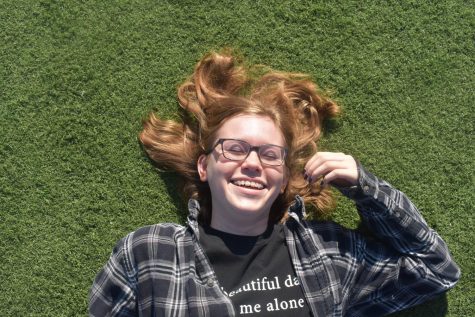 Lily Allpress, Assistant Editor-In-Chief of PLPulse
Senior Lily Allpress is on her second year on staff, and is now acting as the Assistant Editor-In-Chief of PLPulse. She enjoys driving around in her car...