A Different Plate
Some students have special dietary needs that limit their choices both in and out of school.
Hang on for a minute...we're trying to find some more stories you might like.
You pick up an item off of the shelves at the store without even thinking about the jumbled ingredient list on the back label, and you fill your plate with today's menu: pasta bar with meat sauce, lacking hesitation. This is the luxury for students that do not have specified dietary restrictions that may limit their range of choices.  
Dietary restrictions come in many different forms; from preference to unavoidable allergy, students find their ways to lead normal lives.  
Junior Madi Maddox has had a gluten allergy since third grade, and while she maintains a positive attitude about her diet, it sometimes has her feeling left out and curious.  
"I wonder all the time what it'd be like to enjoy everything everyone else does," Maddox said.  
In school, events like wheat-filled advisement food days make it hard, and  outside of school, stores and restaurants are charging extra for gluten-free alternatives which complicates  things.  
"I just think that [charging extra] is unfair," Maddox said. "I can't help that I have this allergy." 
To adapt to these roadblocks, Maddox brings her own lunch to school everyday and has found things she likes to eat, like gluten-free doughnuts and chocolate covered pretzels.  
Similarly, junior Claire Guzman, a newly converted vegetarian has found staple food items that she enjoys.  
"I have learned to like salads a lot," Guzman said. "I bring snacks like trail mix and fruit daily."  
Even though Guzman does not have an allergy, she still has to amend things like meat-oriented family dinners.  
"If we have steak, potatoes, green beans, and salad for dinner, I eat everything but the steak," Guzman said.  
Vegetarian friendly and gluten-free options have become more accessible to student consumers as they are available at typical stores like Walmart, Target, or Family Fare, but it ultimately comes down to the student knowing what he or she can or cannot eat.  
Even though they may not be able to eat a piece of cake or a hamburger, students with special dietary needs are finding their own special alternatives to lead their best life.  

About the Writer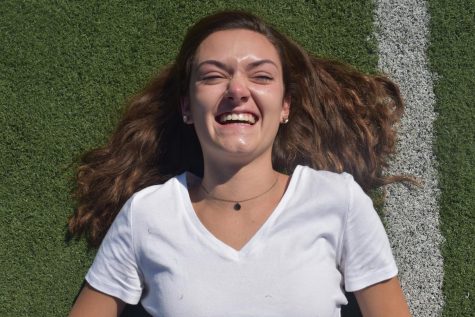 Elizabeth Eidem, Copy Editor
Elizabeth Eidem is entering her senior year as the Copy Editor. Elizabeth enjoys learning new things about the world around her and spending time with...