Healthy Competition
Papio South Titans narrowly defeat Monarchs in highly anticipated away game.
Hang on for a minute...we're trying to find some more stories you might like.
On March 26th, 1979, 40 million Americans crowded around the box in their living room to watch the undefeated Indiana State Sycamores face the Spartans of Michigan State for a national title. Even though there were ten players on the court, the nation's eyes followed two in particular: senior forward Larry Bird and sophomore guard Magic Johnson. Johnson scored 24 points on the game to lead the Spartans to victory, while Bird put up 19 points and 13 boards.
The remarkable performances from Magic and Bird and their growing rivalry only intensified in the NBA, with Magic winning 5 rings with the Lakers and Bird three with the Celtics, dominating much of 80's basketball. Regardless of who you believe to be the best, one thing can be said for certain; each made the other better through competition.
The same can be said of the rivalry between Papillion-LaVista and Papio South. On Friday, Jan. 12, this contest came to a head with the South Titans narrowly defeating the Monarchs 55-49 as time ran out.
The Monarchs led 16-9 at the end of the first quarter and maintained the lead to half, ending quarter two with 28 points to South's 26.
Monarch senior Caleb Feekin led the team in scoring with 20 points and a field goal percentage of 58, while junior Hayden Bahl recorded 12 points and nine boards.
Even still, these stellar performances by the Monarchs weren't enough to overcome the Titans who surged back in the third and maintained the lead until the end.
With this loss, the Monarchs fall to 6-7 on the season, and 3-3 in games versus the Titans since the 2012-13 season.
Some may say that this back and forth indicates a stale mate. Rather, it encourages progress. Competition forces us to adapt at a faster pace and play with no fear. It teaches you to win and lose with grace.
Like in the case of Bird and Magic, it encourages the rivals to re-look at reel and draw up new plays in practice.
The Monarchs, with nine regular season games left in 2018, have plenty of time to do so.

About the Writer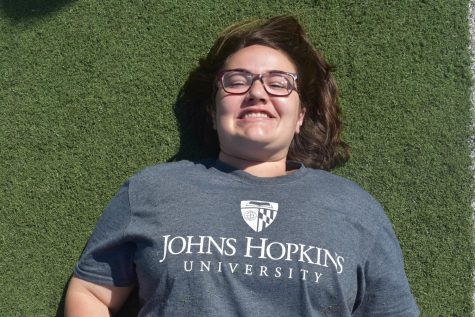 Sarah Altman, Sports Editor
Senior Sarah Altman is starting her second year on staff, and is now serving as a co-sports editor of the Scepter. In her free time, she enjoys making...