Sleep Disorders In Teens
Many students don't get enough sleep, but sometimes it is really out of their control.
Hang on for a minute...we're trying to find some more stories you might like.
[polldaddy poll=9931447]

Trying to stay awake in the very back of English class may be one of the hardest tasks us teenagers face. Sleep deprivation is a widespread issue among teenagers today. Lack of sleep can be caused by a number of sleeping disorders, or simply just staying up too late. There is an abundance of different sleep disorders that can make getting enough rest nearly impossible. 

Snoring. Something that most aren't very fond of. Snoring is a warning sign of obstructive sleep apnea, or OSA. OSA is when the tissues in the throat obstruct the air that should go to the lungs, and as a result, the person has to wake up suddenly to breathe. An easy solution can be a CPAP machine, or (Continuous Positive Airway Pressure Machine), but most teens stray away from this due to embarrassment. The severity of the disorder determines how many times someone wakes up in one night. OSA is one of the main causes of sleep deprivation in teens. 

Falling asleep randomly at the wheel is definitely scary, but it's also a sign of narcolepsy. Narcolepsy consists of irregular sleep-wake cycles. Even if someone with narcolepsy gets the required amount of sleep, they're still at risk of falling asleep when doing normal things, such as sitting or watching television. Another symptom of this is "random sleep attacks", or suddenly having the overwhelming desire to go to sleep. This can happen during a conversation, driving, or simply just sitting down. Narcolepsy in the body is caused by a lack of the sleep hormone hypocretin. The cells that produce this hormone aren't in a great enough amount which causes the sleep-wake style to become irregular. Narcolepsy is one of the many sleep disorders that can not only cause teenagers to struggle, but young children and adults as well. 

Insomnia can be caused by nearly anything, but more often than not, the word itself is used to encompass other sleeping disorders that cause a loss of sleep. Although, insomnia can be caused by something other than a sleeping disorder, such as a traumatic event or stressful encounter. Nightmares can also be a cause of insomnia, because they also involve traumatic, depressive, and stressful events. Traumatic events in themselves can be a major cause of insomnia, especially if there's a loss of someone close to the person.  

Another thing that not only ails teenagers is nightmares. They can happen at any age, and can range in severity. Usually, nightmares stem from something in real life, such as stress. According to Psychology Today, nightmares can actually help people move through and navigate traumatic events in their lives. Although, if you have nightmares frequently it may soon develop into a nightmare disorder. A nightmare disorder would be recurring nightmares with similar themes, or events. Dreams of any kind usually occur when people are in REM sleep, also known as rapid eye movement sleep. Nightmares all around aren't fun but having the same nightmare over and over can really damage a person's perception of life, how they act, and most importantly, how they sleep. 

All around, sleep deprivation can stem from basically anything. Whether it's an actual sleep disorder, or just bad habits. Teenagers need around 9 hours of sleep every night, at least, but many get less than 6. Not getting enough sleep can not only harm your body, it can definitely cause grades to drop due to a lack of energy.  

[polldaddy poll=9931447]

About the Writer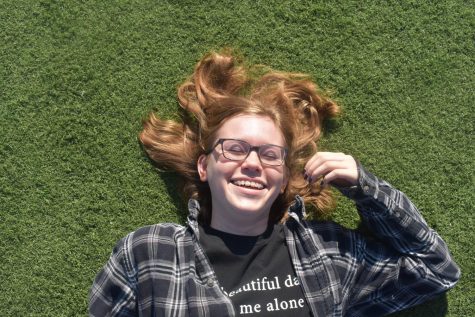 Lily Allpress, Assistant Editor-In-Chief of PLPulse
Senior Lily Allpress is on her second year on staff, and is now acting as the Assistant Editor-In-Chief of PLPulse. She enjoys driving around in her car...