Feel the Music
Depending on what you listen to, music can impact the way you feel.
Hang on for a minute...we're trying to find some more stories you might like.
Music has always been an important outlet for expression throughout history. It can make people feel happy, sad, or angry. It all depends on what type of music is played and what rhythms and tones are used. In the modern world, music is everywhere: on TV, in commercials, and in stores. It's used to effectively catch the attention of people, as well as draw them in.  
By using music, a person can change their mood with one simple tap or click. Today, music is almost always available to a person, such as in the car or on their phone. Due to this availability, many people use music to make their days better and to stay happy when things get stressful.  
Often, it's the rhythm and tone of a song that draw people in. That catchy tune you heard this morning on the radio reeled you in by utilizing sounds that will impact your overall mood. Listening to peppy music will make you feel happier and more energized, while listening to sad music will make you feel more down. 
Whether it's the rhythm that draws you in, or how it makes you feel, music will always be around to help people express themselves.  

About the Writer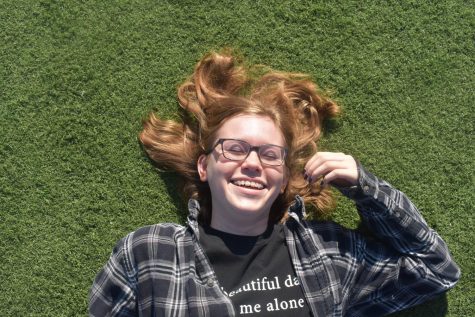 Lily Allpress, Assistant Editor-In-Chief of PLPulse