Mr. Monarch Mishap
The cancellation of Mr. Monarch pageant disappoints students, parents and teachers. Will the tradition be continued on?
Hang on for a minute...we're trying to find some more stories you might like.
It's not every day we get to see a bunch of guys prance around in bikinis on a stage, especially not in a school auditorium. 
Every spring, students, staff and parents buy tickets to watch the senior boys dressed up in goofy outfits, performing at a boy pageant, called Mr. Monarch, for fun.
The annual Mr. Monarch pageant is put on by Student Council and was scheduled to take place on Wednesday, March 28th. It was cancelled due to lack of participants who signed up. 
"As a Student Council we made posters, sent out tweets, and individual conversations have worked in the past, but the follow through with bringing back the paper and saying you're officially in, didn't happen," Student Council sponsor and math teacher Ms. Kimball said. 
The Mr. Monarch cancellation was minor to some students because they were unaware of what Mr. Monarch is despite the many posters and chatter around the school. 
"I didn't really know what it was at first, but when I found out I was excited to watch it," sophomore Taya Becker said.

The tradition is popular among the seniors and it was unfortunate for those who wanted to participate. 
"I was disappointed; however, it's not the end of the world; there are plenty of other school traditions," senior Joey Silknitter said. 
The cancellation is not only a disappointment because of the entertainment it provides, but also the funds it raises that would have been put to good use. 
"I think it's definitely a bummer because it's been a tradition for many years, and we don't have the profits anymore to donate to Stoneman Douglas," Kimball said. 
Stoneman Douglas is the school that suffered from a shooting in February of this year. Student Council would have used the money raised from Mr. Monarch to donate to the school, along with a care package. It would have contributed to helping bring the school through a hard time and showed support from our community. 
I'm sure the most pressing question you have been dying to know the answer to is, will Mr. Monarch ever be put on again? 
"It's been waning in the past couple of years; it's been hard to get a minimum amount of people to participate, but as long as the student body shows interest it will be continued," Kimball said. 
If you want to continue the tradition and see senior guys dance around in bikinis on stage, it can be brought back by spreading the word and getting participants for next year. 

About the Writer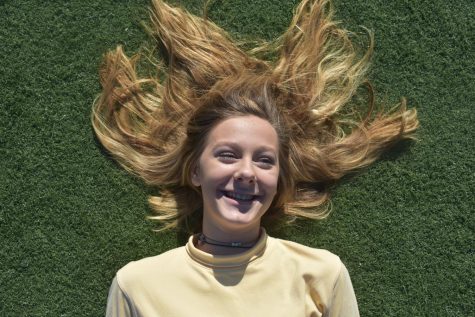 Lissa Lafond, Features Editor
Lissa Lafond is a junior; It is her second year on staff, and first year as a Features Editor. She loves being involved in clubs for the school, including...