Bittersweet Goodbyes
The seniors will be leaving us all behind soon to start their lives, but will they actually miss us?
Hang on for a minute...we're trying to find some more stories you might like.
Graduation is something that we've all looked forward to since we were placed in this angst-filled building, but is it bittersweet? Seniors may be gaining freedom, but they will also be leaving behind friends and the place they've spent their last 4 years in. 
Depending on how you look at it, graduation can either be a huge celebration, or just another day. 
"I think it should just be, quick, easy; get it over with," senior Enrique Anderson said. 
For many, graduation doesn't feel like an accomplishment, even though most have worked hard for 4 years to gain their diploma. 
"It's not that hard to graduate; you just have to not fail," senior Cameron Burton said.  
Although some aren't very excited to graduate, many are looking forward to having more independence and time. 
"After graduation I'm going to go out with my friends and have a good time," Anderson said. 
Whether graduation will be a huge accomplishment, or just something that happens, it's coming up and with that will come many new experiences and challenges alike. We wish all our seniors good luck with their newfound independence. 

About the Writer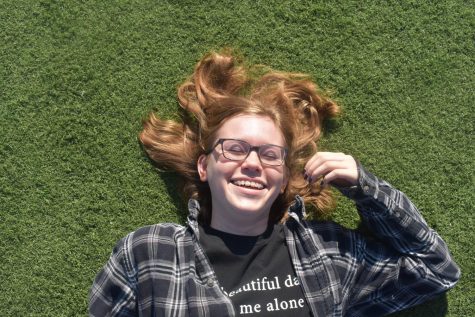 Lily Allpress, Assistant Editor-In-Chief of PLPulse
Senior Lily Allpress is on her second year on staff, and is now acting as the Assistant Editor-In-Chief of PLPulse. She enjoys driving around in her car...