2018 AP Exams
Students and teachers at PLHS discuss the upcoming AP exams.
Hang on for a minute...we're trying to find some more stories you might like.
Although college is recognized by new freedom, dorm life, and intense football seasons, it is also paired with outstanding costs. High school students have taken it upon themselves to earn college credits early, and at a much smaller price.  
Students enrolled in AP courses have the choice to take an AP exam at the end of the year, which can result in college credit or scholar awards. There are seventeen different exams being taken by students at PLHS during the month of May; these exams include AP Chemistry, AP Music Theory, AP Macroeconomics and many other classes from a large variety of subjects.  
Although the exam can be stressful and time consuming for students, there are many benefits to taking the exam. Mrs. Gretta Hubert, an AP World History teacher at PLHS, believes that taking the exam can affect a student in many positive ways.  
"Getting college credit and saving money by taking the exam is just the cherry on top of the sundae," Hubert said. "The purpose of the exam is really just to help you improve as a student and be prepared for college overall." 
Studying for an AP exam is different than studying for a final because the exam will cover material from the entire year, rather than a semester. Students, such as sophomore Kyler Choquette, must figure out which studying method works for them. 
"I've been [studying by] going through my old workbooks and really going through the main ideas so I know what happened in each one," Choquette said. 
Although many students choose to take the exam for their AP course, some have reasons not to. Catherine Boatwright is one of the students that has decided to skip the exam. 
"I chose not to take the AP exam because my brother took it and it did not count towards his college," Boatwright said. "I figured I wouldn't waste money taking an exam that wouldn't benefit me in the long run." 
There are various reasons for students deciding not to take the exam. Many students hold back out of the fear of not testing well, but AP teachers advise against this.  
"I think everybody who is not struggling in an AP course should take the exam. Even if it is not likely that a specific student would pass it, they should still take it for the exam experience and learn how to sit through an exam like that," Hubert said. "There's something to be gained even if you don't pass it." 
Although it isn't Greek life or afternoon classes, the AP exam is a small piece of college that can be found in high school. Whether students do well on the exam or not, taking the exam is a valuable experience that could benefit them in the long run, whether in the form of less debt or more preparedness.  

About the Writer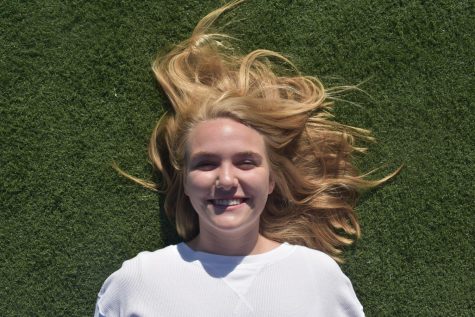 Megan Davey, Features Editors
Megan Davey is a junior and a second-year Scepter staff member. She is also involved in soccer, Student Council, Key Club, and HOSA.