Thank You Teachers
From grading papers to staying up late making lesson plans, teachers are a crucial part in a students journey of transitioning from a teen to young and independent adults.
Hang on for a minute...we're trying to find some more stories you might like.
"

The amount of effort you guys put into helping us changes us in and outside the classroom."

— Kate Kalamaja

Teachers are taken for granted and are not thanked enough for everything they do for their students. From the endless amount of time they spend perfecting their lesson plans to putting up with students as they grow individually.  

 

Sophomore Kate Kalamaja would like to thank all teachers for the amount of effort they put into helping students both in and out of the classroom.  

"[Teachers] help in the grow us in the classroom and as individuals," Kalamaja said. "They help us prepare for the real world by telling us to excel in school for our future." 

Teachers have the best intentions for their students and teach them crucial lessons and memories for students to take into adulthood.  

"Teachers help students learn to be successful for our entire childhood so without them, we would have a hard time being in the real world," junior Josh Brink said. 

The amazing thing about teachers is that they form bonds with each and everyone of their students.  

"I would like to thank Ms. Sire because [she] really helped me grow as a person and made me realize I like writing," Kalamaja said. "Thank you for all of your help you provided me with this year." 

Teachers try their hardest to put a smile on their students faces each and everyday. 

"[Ms. Sire] makes our class laugh everyday with [her] punny jokes," Kalamaja said. 

Not only do teachers provide us with a comfortable learning environment, they give us the self esteem that allows us to become successful. 

"I would like thank Ms. Gebhardt because she helped me feel confident for the AP exam and she can always make our class laugh," Brink said.  

Teachers may be there to educate you, but really they shape us until the day we graduate. For that, thankyou teachers for the countless hours you spend engrossing your time into making us as prosperous as we can be.  

 

About the Contributor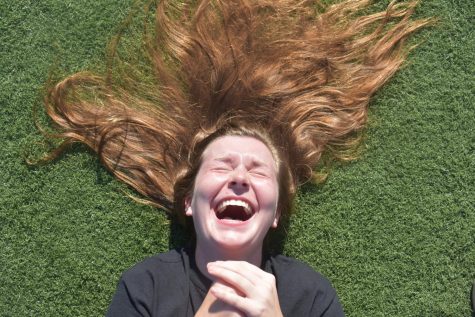 Emma Betts, Staff Writer
Emma Betts is a junior member of The Scepter.  This is her second year on staff and she enjoys writing stories and taking pictures. Additionally, she...