Battle of the Music
Students talk about what platform they prefer to listen to music on.
Hang on for a minute...we're trying to find some more stories you might like.
Students walk down the halls with their headphones on or ear buds in and jamming to whatever playlist they put on. There is music all around us and many platforms to listen from. 
A popular debate has recently been put out: Spotify or Apple music? PLHS students explain why they choose music platform they do. 
"I choose Apple Music because I don't have to download an app," sophomore Mitch Germany said. "Plus, it's Apple." 
Others will disagree and choose the app Spotify. However, Spotify doesn't just have music. There is also podcasts and select music videos attached. 
"Spotify for sure," sophomore Nate Brown said. " If you were to ever switch from an iPhone to a Samsung, you can just re-download the app and your account will transfer over unlike Apple music."  
With 70 million Americans, according to Statista.com, taking the Spotify side and only 40 million for Apple Music, it's no wonder why the music platforms are up for debate. 
"Apple has more of a variety and better music," freshman Lance Hall said.  
Statistically for the US, Spotify wins, but to the PLHS students, Apple Music has their heart.  

About the Contributor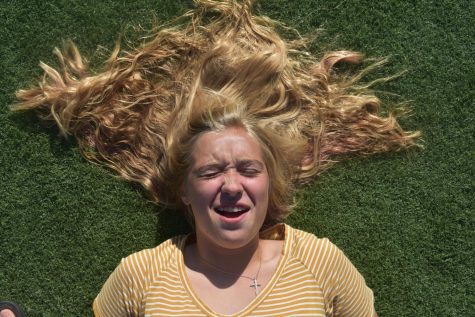 Ashley Mason, News editor
Junior Ashley Mason is a second year returning staff member who is acting as this years news editor. She enjoys long-boarding and exploring the outdoors.