Jumpstarting Your College Career
Starting college as a senior seems scary, but it could benefit students greatly.
Hang on for a minute...we're trying to find some more stories you might like.
Walking into your first day of college seems like a scary task for anyone but doing this as a senior in high school can heighten that fear. Your palms sweat, you have no idea where the classroom is, and you're running late on time because you took too long to eat that sandwich. By using the Jumpstart program to your advantage, you can be a part of the sweaty palmed college/high school students.  
Jumpstart is a program at PLHS that allows you to take college classes at Metro in the morning or afternoon. Becoming a high school senior and a college student at the same time may sound a little strange but doing this results in a plethora of college credits that are available to transfer to your college of choice. Not only is this a way to save money, it is another step in preparing yourself for college.  
Starting college classes as a senior in high school can be a little scary. There are a lot of differences in how the classroom settings look at metro and what is expected of you.  
"The teachers were really helpful in ensuring that we were successful," 2018 graduate Brandon Baratta said. 
If students decide to take advantage of this program, they would be able to save money and time by getting 6 college credits out of the way at half price. 
"Straight out of high school I already had 27 credits out of the way which is nice," Baratta said.  
After finishing the program, one can expect to be better prepared for not only college, but a lot of other things outside of school. 
"[Jumpstart] gave me something to expect rather than being thrown in blind as well as sounding cool on a resume for jobs," Baratta said. 
With AP classes available at PLHS and Jumpstart, students can get a lot of college classes out of the way before graduating, allowing them to take a break from school or go straight into college. 
"Since finishing [Jumpstart] I have taken a quarter off to relax since I already have a few credits," Baratta said. "Since I'm already a part of the college it's much easier to sign up for future classes". 
This program allows students to make the most of their time and effort senior year, helping them in the future. Saving money and essentially time helps students to achieve their goals as quickly as they would like, as well as simply preparing them for college and life. 

About the Writer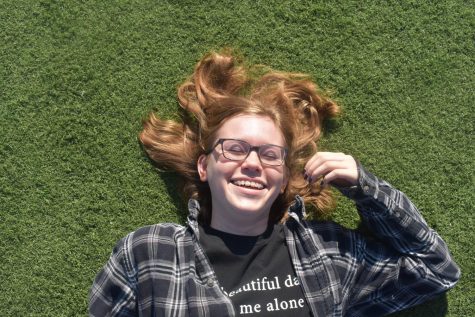 Lily Allpress, Assistant Editor-In-Chief of PLPulse
Senior Lily Allpress is on her second year on staff, and is now acting as the Assistant Editor-In-Chief of PLPulse. She enjoys driving around in her car...