Marketing Madness
Marketing I classes practice roll plays during an in-house competition.
Hang on for a minute...we're trying to find some more stories you might like.
Your hands start to sweat as you shake the strangers hand greeting them like you have met many times before. Two adults in their mid 30s, staring at you while dressed in suits, waiting to judge you on your business pitch. 
Ms. Mary Janssen's Marketing I class competed in a business role play where they present to volunteer judges. The judges that were chosen own businesses, so they worked around their busy schedules in order to make time. 
"For a few years I have been wanting to [do this activity]," Janssen said. "This summer I started planning [the role play] so I could organize everything and find business owners to volunteer." 
It took place from 8am to 12pm and involved a lot of planning. It took much preparation for not only the teachers and judges, but the students as well. 
"The biggest thing was making sure the students were as prepared as they could be," Janssen said. "Getting kids ready and excited was really challenging." 
Despite some in class practice with their peers, some students were still unsure of how they would perform. 
"I was a little nervous like anyone else would be… because it was to people you don't know with a prompt you don't know," Markus Cardenas said. 
Along with teaching Marketing I and II, Janssen is also the DECA advisor. The role plays that were included in the marketing class are similar to the competitions for DECA. 
"The kids are given a real-life scenario where they have to apply their marketing knowledge to it," Janssen said. "They have 15 minutes to read [the prompt] and up to 15 minutes to present." 
This was a great experience for kids to get a taste of what DECA is. 
"It is the same concept, so it will help me [get] more experience when I go to DECA competitions," Sophomore Seth Obermeyer said. 
The experience was beneficial for more than just students who want to participate in competitions. 
"It allowed me to have a better understanding of what marketing is because I could apply it to real life," Cardenas said.  
Although the business presentations were a new and nerve-racking situation, there was lots of positive feedback. 
"When [the judges] had good things to say about students that was fun to hear," Janssen said.

About the Writer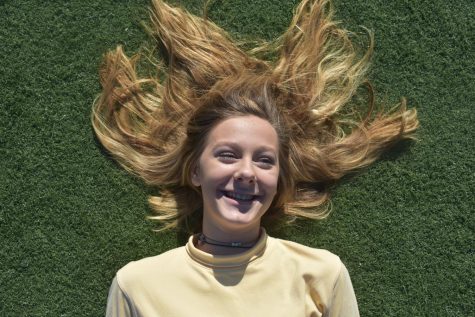 Lissa Lafond, Features Editor
Lissa Lafond is a junior; It is her second year on staff, and first year as a Features Editor. She loves being involved in clubs for the school, including...