In the Middle
Learn what dance team does in transition from football to basketball season.
Hang on for a minute...we're trying to find some more stories you might like.
Even though dance is arguably not considered a sport, it requires the same amount of talent, commitment and dedication as any other competitive activity. Dancing involves training, muscle movement, technique, choreography and intense practice to perfect performance routines.    
Everyone sees the PLHS dance team perform at halftime during football and basketball season and, if they are true supporters, at dance competitions in the winter.  
Sophomore Jayda Boyer explains how in between football and basketball season dance team begins to change their focus to competition routines. 
"We are working hard on competition dances which are ten times harder because we have to be super precise and particular," Boyer said. 
During competition season, the team must train to look as uniform as possible. The routines are judged and placed in different categories that will compete against other teams from across the nation.  
"It is more stressful because the dances have more technique and we have to be super strict compared to football and basketball season," Boyer said.  
This is the first year that the dance team will attend nationals in Orlando, Florida. This means that the routines will have to be executed perfectly in order to place. 
"For competition routines, [a choreographer] comes to teach us the dance," Boyer said. "Then we have to practice the technique, turns or tricks that are in that dance and practice performing with our facial expressions." 
Compared to the competition season, football and basketball halftime performances are considerably easier on the dancers. 
"I like football the best because it is the start of the year and everyone is super hyped," Boyer said. "We get to dance on the big field […] and we get to show off the dances that we learned at camp." 
Basketball season differs from football because it is intertwined with the dance competition season.  The team performs their competition routines during the basketball season.  Otherwise, the seasons are quite similar.  
"For football and basketball season, we split into groups and make up routines that we teach each other," Boyer said. "Sometimes we split up and perform in front of each other." 
Even though dance team is not considered a sport, the girls are always training in order to get prepared for their next performance.

About the Contributors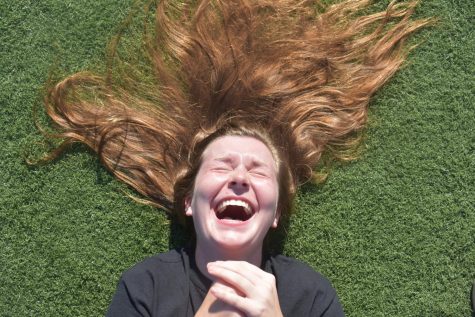 Emma Betts, Staff Writer
Emma Betts is a junior member of The Scepter.  This is her second year on staff and she enjoys writing stories and taking pictures. Additionally, she...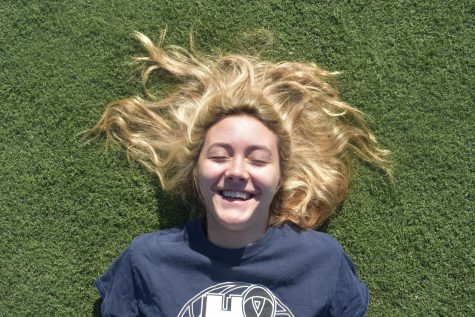 Emma Higby, Photography Editor
Emma Higby is on her third year on staff. This is her second year as the Photography Editor. She is a typical news writer for the Scepter. She cannot wait...