Leaving It All on the Ice
One student reminisces about her past figure skating career.
Hang on for a minute...we're trying to find some more stories you might like.
With the elegance of each turn, the grace of each stroke and each move vividly different from the next, figure skating creates breathing art with the movement of a leg or the flick of an arm. 
Figure skating is an intense sport, from the many vigorous practices to the stressful competitions. 
Junior Amy Roach would know this from growing up as a skater and loves it for the challenge. 
"I began skating when I was five years old and continued all the way through freshman year," Roach said. "When I was younger, I enjoyed it for the fun, but then I started watching national competitors throughout the USA." 
Most of her inspiration to skate came from her favorite childhood skater who encouraged her to learn more difficult skills. 
"My favorite skater skated for Russia, and her name was Yulia Lipnitskaya," Roach said. "She was a very flexible skater." 
Like any other sport, figure skating requires many practices in order to outperform other competitors and perfect their routine. 
"Early morning practices start at five, so I [got] there a little earlier to do the on and off ice warm ups," Roach said. 
Competitions were a little more glamorous then any old practice. 
"I enjoyed competitions even though I was not so much of a competitive skater," Roach said. "I liked getting glammed up for the performance, and shows were always fun." 
Despite her love for this physical form of art, it came time for her to choose what she really saw herself doing in the long run. 
"Like any activity, it takes dedication and commitment, but I realized that there were people better than me," Roach said. "I would rather work more for something that could get me a scholarship in the future." 
Although Roach misses the art of figure skating, in the end, she has many other activities to keep her occupied and a newly found passion for music.  

About the Writer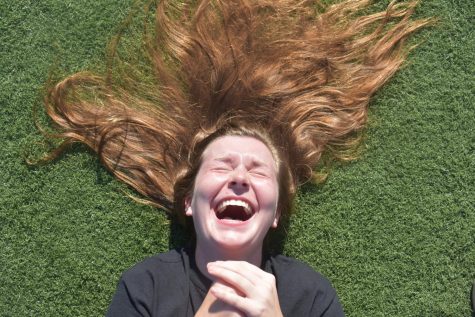 Emma Betts, Staff Writer
Emma Betts is a junior member of The Scepter.  This is her second year on staff and she enjoys writing stories and taking pictures. Additionally, she...