"Wear a Band. Change a Life."
Student council will begin selling Yuda Bands on Nov. 26th to raise money for a child in Guatemala to go to school.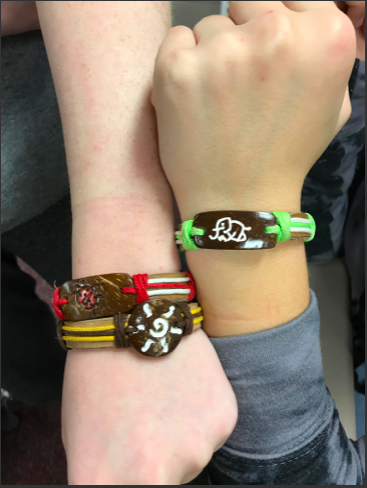 Hang on for a minute...we're trying to find some more stories you might like.
Yuda Bands is a nonprofit organization designed to raise money by selling handmade bracelets to allow kids in other countries go to school.
In places such as Guatemala and Zimbabwe, the education rate is very low and there are next to no public high schools. This means that the adolescents that want more that an elementary education are expected to pay for it, but many of them they do not have the money for this.
Many schools in the metro area are beginning to sell Yuda Bands after learning about the organization at a recent student council convention. PLHS's student council will sell the $7 bracelets from Monday, Nov. 26 through Friday, Dec. 7.
When starting a Yuda Bands project, the organization allows the project makers to choose the child that they will be helping. Student council chose a 14-year-old boy from San Martin, Guatemala named . He needs 326 more bracelets to be sold for him to continue his high school education and hopefully go on to college.
"I hope the school can come together to make a difference in this little boy's life," senior student council member Emilee Foix said.

About the Writer
Samantha Simmerman, Staff Writer
Samantha is a junior and a first year staff member. Outside of school she does gymnastics at Omega and enjoys spending time with friends.