See Something, Say Something
Officer Mahan speaks on school safety.
Hang on for a minute...we're trying to find some more stories you might like.
A voice comes over the intercom speakers, but it's not for the usual announcements. Its urgent. In response, the teacher pulls the magnet from the door and students huddle into the corner. Staying out of view from the window, hoping the danger stays out. A lockdown drill is one of the many drills practiced at PLHS to keep students safe should a dangerous situation arise.  
Though these drills prepare the students on how to stay safe, some questions may linger about how to handle reporting threatening situations. Officer Andy Mahan, the in-house police liaison at PLHS, speaks on how to report potential threats and keeping the school safe.  
In the age of social media, as shown in recent events at our school, threats can be posted and made known in an instant. Students can take responsibility for what they see. 
"'See something. Say something.' If there is a safety concern, please tell someone; a parent, teacher, the principal, security officer, or police officer," Mahan said. "Bring the concern to light." 
After a student makes the report, it is in the hands of the authorities. 
"As proven with the handgun incident, school staff and police showed how exceptional communication and cooperation was used to defuse a potentially dangerous incident." Mahan said.
The number of students in the school out number the staff by multitudes. This means that students have as much influence on the school as the staff.  
"[PLHS] is safe and will continue to be safe as long as Monarch students are willing to take action [in order to] help keep the school safe," Mahan said. "Safety is not an individual effort; [It] is everyone's responsibility." 
So if you see something, please say something.

About the Writer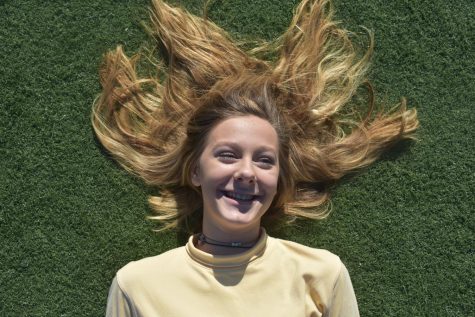 Lissa Lafond, Features Editor
Lissa Lafond is a junior; It is her second year on staff, and first year as a Features Editor. She loves being involved in clubs for the school, including...