Abandoning Professionalism
Sometimes music gigs can't be planned months in advance, but that's not a problem for the Monarch Jazz Combo.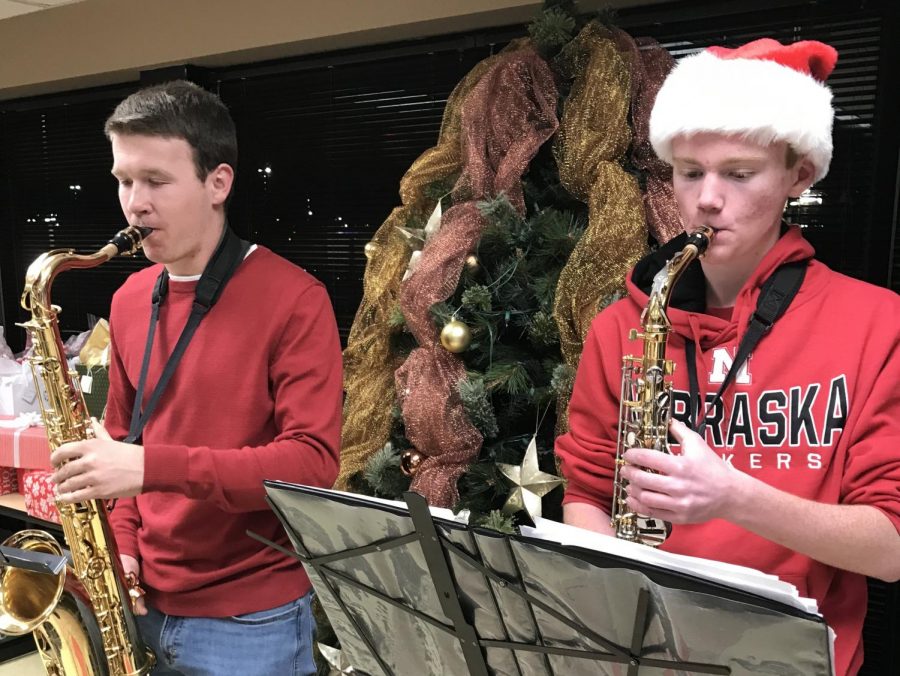 Music ensembles depend on deadlines and schedules that consist of specified concert dates, consistent performance times, an idea of a rehearsal countdown. They are luxuries that help strengthen efficiency and time management. They are luxuries that musicians use to gradually work toward greatness. The Monarch Jazz Combo achieves that greatness, only they don't always have those luxuries.  
The Monarch Jazz Combo, fondly referred to as Combo, is a small group of six student musicians that banded together in 2016. They play short, traditionally formatted jazz pieces around the community while adding their own improvisational flare to each song. As a sort of extension from the Monarch Jazz Orchestra – a much larger, select jazz group – they are expected to have the same quality and capacity of twenty players with only six.  
With so few players in the group, a lot can get done in a short amount of time. It is also extremely easy to lose focus though. 
"Combo is very unorganized," junior alto saxophonist Braxton Fjeldsted said. "Sometimes we'll just be jamming to Jingle Bells or sitting there and doing nothing during band class." 
Regardless of their setbacks, the Combo still has its assignments, and it still gets them done.  
"There have obviously been some things that could've gone better, but overall, we've done pretty well at planning, getting there and doing a decent job," Fjeldsted said.  
Although the Combo plays jazz music, it still has distinguishable differences from the Monarch Jazz Orchestra (MJO). From a greatly reduced band size to a lack of formal guidance from Mr. Keller, director of bands, the Combo deals with some hiccups that most school organizations don't normally face.  
"Mr. Keller leads MJO, so [MJO has] more knowledge of what's going to happen," Fjeldsted said. "Combo is more minute by minute, and we find out things like 'Oh, we're performing there today.'" 
Haphazardness seems to be a defining factor of the Combo; it's one of the reasons that it was made. While the Combo has had several jam-packed, horn-blasting events, not everything can be perfect and last-minute. 
"There are some rusty moments, but I think that when you're put into a situation where something has to get done, it gets done, no matter how rusty or grungy or last minute it is," Fjeldsted said. 
It's their musicianship the Combo members through each performance. When the time comes to prepare a performance in a week, they must rely on their natural skills to work through it. Regardless, having an impeccable performance isn't the main goal of the Combo. 
"We provide opportunities to show what we're doing in school to the community," Fjeldsted said. "Most adults don't have a lot of idea of what's going on about us, so we give a taste of that by performing out in the public." 
The Combo is one of the only music groups in the school that perform in the community, so they give a window into the school's music program.  
From the addition of two members to a name change from "The Dishwasher Monkeys," the Combo adapts and thrives from change. It might not be the most professional group, but it gets the job done while providing a service to the community. 
About the Writer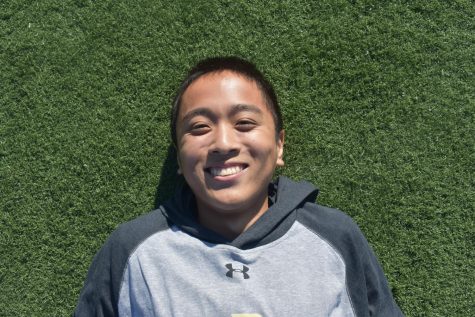 Vincent Lin, Entertainment Editor
Senior Vincent Lin is in his second year on the Scepter staff and is an Entertainment editor. In school, he enjoys playing in the band and binges YouTube...