Seeing Past the Competition
The PLHS esports club's first tournament brings unexpected success in celebrating the recently released Super Smash Bros. game.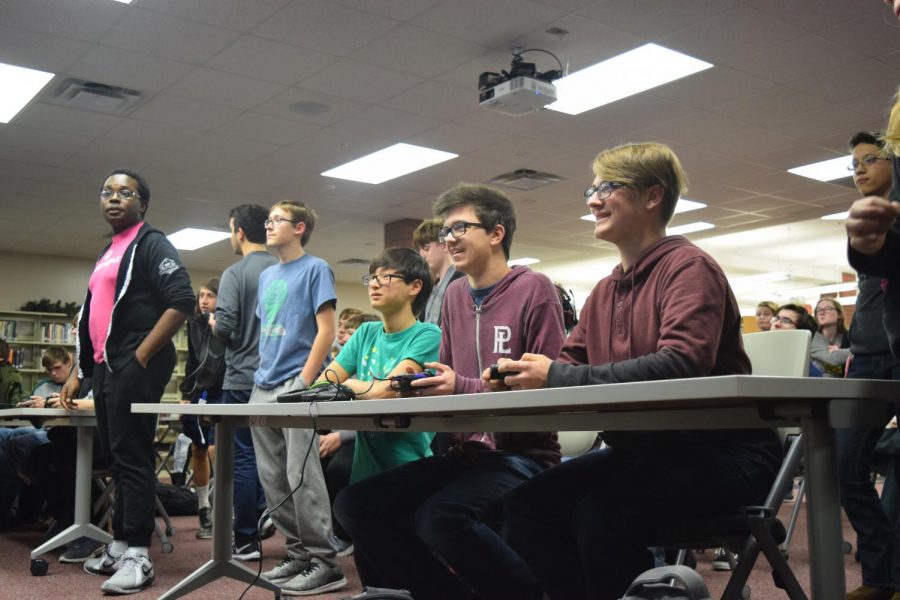 It started with a small group of about 15 people: a few friend groups, some dedicated fans and a couple of wanderers. Then the release of a revolutionary new game sparked a whole tournament that nearly tripled those numbers. 
On Friday, Dec. 7, the PLHS esports club hosted a free-admission tournament to celebrate the new Super Smash Bros. game, which came out that very morning. The tournament was open to anyone to play, giving the blossoming club some publicity.  
The Super Smash Bros. franchise has been around since 1999. Junior Owen Sumter, founder of the esports club, describes it as "a series that brings a bunch of [Nintendo] game series together in a fighting style." He says the true defining factor of the game is that they "bring a variety of characters together and bring nostalgia from your childhood." 
The new game that came out on Dec. 7 is the fifth in the franchise and could potentially be the most popular. It maintains the classic feel from its roots while still being unique for its fans. 
"It combines a lot of the aspects from the past four games," Sumter said. "With it being on the [Nintendo] Switch, you can also play it on the go instead of having to play it in one place." 
The tournament invited PLHS students to play the new game, and it was a huge success – quite a surprise for the esports leaders and sponsors. Just a few handfuls of players were expected to attend, but the tournament ended up having upwards of forty participants. The competition ended up lasting almost three hours.  
"I thought we'd have maybe twenty people, but we had forty to fifty people sign up," Sumter said. "There are people that I had never [seen] before, and now I've played with them and hung out with them just because they were part of it." 
Sumter expects the tournament to be the first of many esports events hosted in the school. Whether it's for fundraising, publicity, or just entertainment, he strives to make the esports club significant in the community.  
"Just having our club be known throughout the school will be good because when we're actually playing in competitions, they will be supportive and know who we are," Sumter said.  
However, the intent isn't just for the club alone. Hosting these events helps students in the school community just as much.  
"We're setting these things up not just for people in the club," Sumter said. "They're for those that don't have the time commitment or don't want to compete. They can just come and talk to other people, relax, and play some games for a few hours." 
Esports have a certain stigma to be nerdy and unappealingly so. However, video games in general are enjoyable for anyone, and that's a defining message from the esports club. You don't have to be devout player – or even a regular player – to appreciate gaming. Whether you're playing recreationally or in a tense competitive scene, it's always important to take a step back and enjoy the moment.  
About the Writer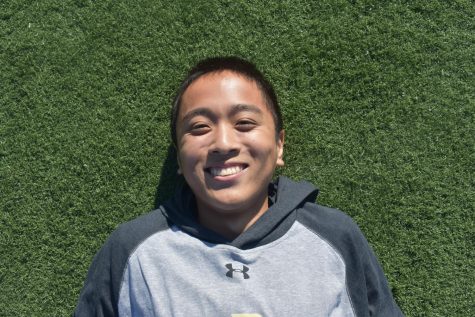 Vincent Lin, Entertainment Editor
Senior Vincent Lin is in his second year on the Scepter staff and is an Entertainment editor. In school, he enjoys playing in the band and binges YouTube...