Music without Boundaries
Professional musician Joey Gulizia visits the PLHS band room to mentor young musicians.
Music. It echoes down concert halls and though our earbuds every day. For many, in such a bustling society, professionally performing music is merely a dream and only a determined few can call it their way of life. Joey Gulizia is one of few performers. 
Gulizia is a professional musician and specializes in percussion. Gulizia has been exposed to music for nearly his whole life. His father held band rehearsals at home and by the young age of 6, Gulizia had taken up the accordion and was performing with his brother around his local community. Soon, he would be performing in front of real crowds and realizing that that was where he belonged. 
"By the time I was 10, I was playing drums in my dad's band, making money playing music and thinking, I want to do this for the rest of my life," Gulizia said. 
Fast forward and now Gulizia is living the dream of many aspiring musicians. He performs as a drummer in the neoclassical group Mannheim Steamroller and drums for sold-out crowds of over 1,500 during tour. Through his music, Gulizia has been able to travel to all 50 U.S. states and several other places including Iceland, Japan and the Caribbean.   
Gulizia has been exposed to much more than foreign places on his travels with music. He has developed a deeper appreciation and understanding of the fine art. 
"Music can make people happy when their sad or make you relaxed when you're sick…It's such a reward." Gulizia said. 
When he is not spreading his music on a global scale, he shares his knowledge of music by leading jazz camps and visiting various schools right here in Nebraska. He was even inducted into the "Nebraska Music Hall of Fame" and has been awarded the "Excellence of Education" award for his efforts in music education.  
During the week of January 14th, Gulizia came to work with the band students of PLHS. He directed the jazz band, composed a piece with the percussion class and even gave individual lessons. He takes pride in getting the chance to work with students. 
"I've traveled so much and had concerts in front of so many people, but one of my favorite things is coming into the schools and sharing what I've learned about music so that other people can carry it on," Gulizia said. 
Senior percussionists Harrison Holloway and Paige Benak worked with Gulizia first hand during the week and praised his way of teaching. 
"He's very patient and encouraging," Benak said. "He doesn't judge your style and encourages a lot of individuality." 
Students could sense how Gulizia's journey through life alongside music has shaped him and how it continues to bring him joy. 
"He's very go-with-the-flow," Holloway said. "He might be a little older, but he can still rock out." 
Though he "might be a little older" Gulizia's experiences with music are something that he does not want to leave behind in the past. 
"Most people retire at 65, but I can't imagine not playing music." Gulizia said. 
Whether it be on a tour bus or in a school classroom, Gulizia has definitely made his impact around the world and on the students of PLHS through his music. He continues to serve as a reminder for every musician and individual that music crosses all boundaries. 
About the Contributors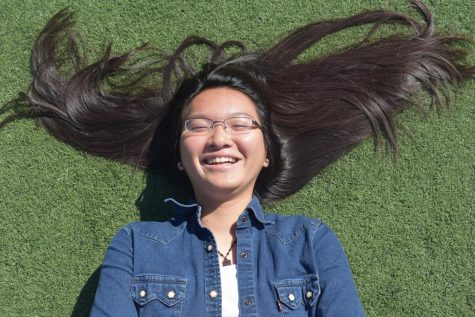 Rachel Pham, Staff Writer
Senior Rachel Pham is starting her first year on the Scepter staff as a writer. When she's not writing stories, she enjoys playing in the marching band...
Lucas Neill, PLPulse Editor-in-Chief
Lucas is a Senior and Editor-in-Chief for Plpulse. This year will be his third year on staff. Lucas likes to build RC cars and do landscaping in his free...