Show Choir Groups Take on Competition Season
Starting the day at 6am, they gather up the colorful costumes and begin voice exercises before heading out to different schools in the state to sing their heart and soul out. This is how the typical morning goes for the show choir students that go compete in rigorous competitions. 
For senior Wyatt Terrebonne, a bass on the varsity show choir ensemble, Free Spirit, this has been his life for the months of the show choir performing season. Each competition day comes and there is nothing but positivity and excitement. 
"Compared to sport events, we all support each other instead of trashing other groups," Terrebonne said. "Stakes are high but no matter what we are proud of what we have been doing." 
Heart and Soul, Inmotion and Free Spirit are the three groups from PLHS that perform. Since this summer these groups have been rehearsing their meticulous routines, preparing for the big day. However, with all of the rehearsing, the groups still aren't safe from the worry and stress of competition season. 
"The entire time we stress about who we are up against and we compare shows to our own," Terrebonne said.  
What every performer wants at comps is to make it into the finals in which only six varsity groups will make. What makes these comps difficult is that every judge is different.  
"We wait to see what judges have to say in our review so we can improve our show to their liking and get more points," Terrebonne said.  
The memorable win at Ralston High School last year make the performers optimistic about the current season. 
"I think we will do very well this year," Terrebonne said. "I feel we will do the best in a vocal sense; our meaning behind the words, and the chords that have been written for us, will send shivers down your spine," 
Unlike sports that have multiple games, show choir comps only have five events per season. The dedicated student performers put in hours of teamwork to put on a good show each time and win over judges. 
About the Writer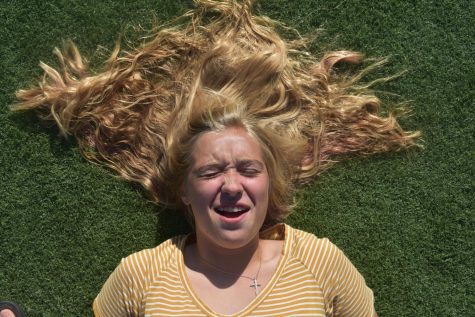 Ashley Mason, Assistant Editor-in-Chief
Senior Ashley Mason is a third year returning staff member who is acting as this years assistant Editor in Chief. She enjoys long-boarding, traveling around...