April Showers bring May Cookies?
Students and staff buy decorated Eileen's cookies as gifts for May Day.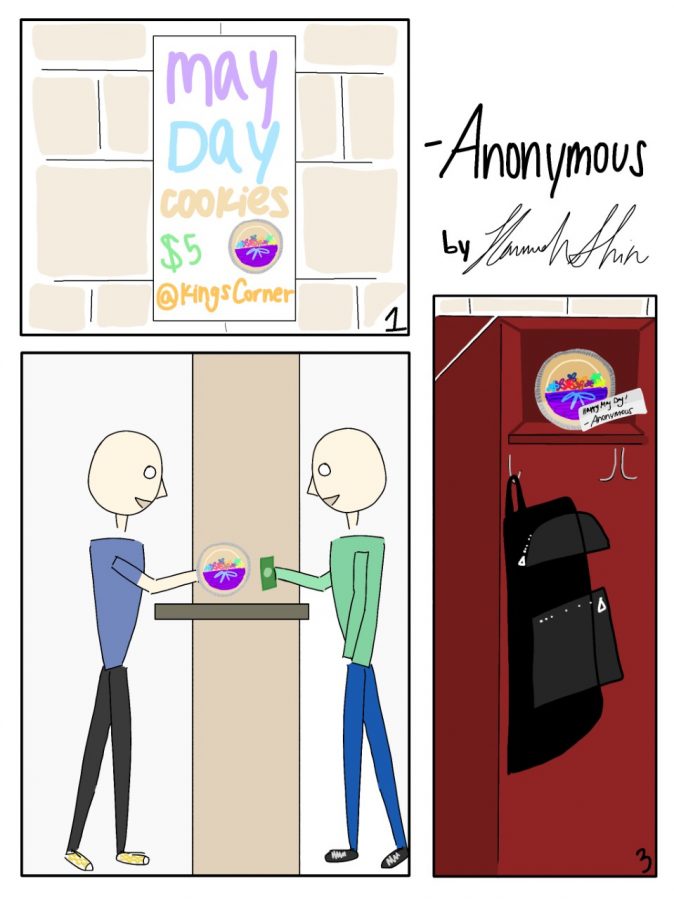 The saying 'April showers bring May flowers' has been said for centuries and refers to the budding of bright blossoms as April ends and May begins. The PLHS student council, however, have taken this saying and replaced the fresh flowers with frosted ones. 
Over the week of April 23, the student council sold six-inch Eileen's cookies at King's Corner to celebrate the wholesome holiday of May Day. Decorated with the choice of four different spring flowers, the cookies were $5 and were distributed the morning of May 1.  
The idea sprung up when the boss of the Papillion's Eileen's Colossal Cookies wanted to collaborate with schools in the area. So, senior student council historian Madison Zink, who happens to work at the cookie shop, took the idea to the school. 
"I thought I'd give the sales pitch, and everyone loved the idea," Zink said. 
With the idea up in the air, students needed a reason to sell, but the popular holidays of Valentine's Day and Easter had already passed so they turned to a minor holiday instead.  
"Since Easter had already passed, we focused on the next holiday coming up, May Day," Zink said. 
May Day is a holiday traditionally celebrated in the Northern Hemisphere to welcome spring. Some activities include maypole dances and anonymously distributing baskets full of flowers and candy onto door steps. Instead of the traditional flowers, however, students delivered frosted flowers atop sweet cookies. 
Over only 3 days, the student council sold around 100 cookies to administrators, teachers and students alike.  
This acted as an opportunity for Eileen's to market their products to students and reestablish their reputation of high quality goods. 
"When I first saw the cookies, I thought they were the regular school cookies, but when I saw they were Eileen's cookies and I knew it was the quality stuff, I thought I might as well buy one," junior Billy Imig said. 
In addition to buying a cookie for themselves, Imig and several others bought cookies to be delivered to friends or co-workers with a May Day message. 
"It makes a really good, unexpected gift," Imig said. 
The event gave students and staff the chance to partake in a holiday that they might have never known about otherwise, or hadn't observed since childhood, by giving and receiving sweet treats. 
So next time May 1st comes around, don't forget to check outside your doorstep and take in the sweet air of springtime; you may find an Eileen's cookie.  
About the Contributors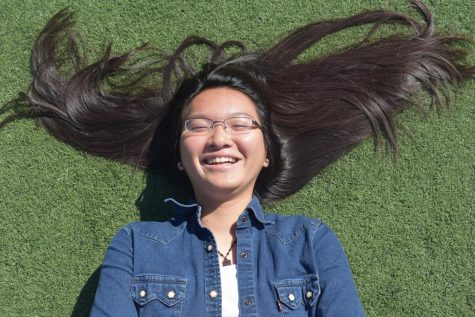 Rachel Pham, Staff Writer
Senior Rachel Pham is starting her first year on the Scepter staff as a writer. When she's not writing stories, she enjoys playing in the marching band...
Hannah Shin, PLPulse Design Editor
Hannah Shin is a junior and this is her second year on staff. She likes to play Minecraft in her free time. Some of her favorite music artists are Cavetown,...