An Extra Band Booster
With the band's increasing size and efforts toward the community, an increase in the band's budget might not be so outrageous.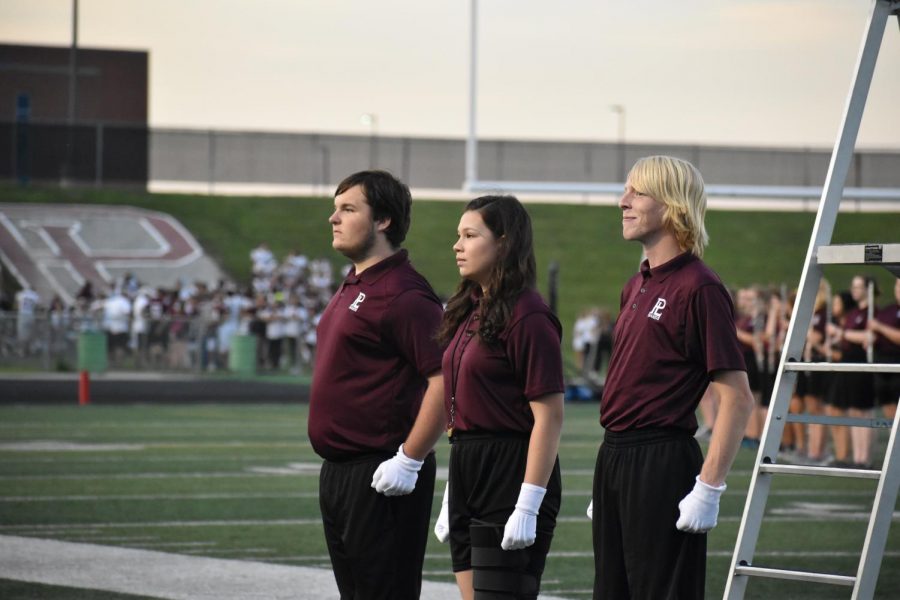 A high school's budget is inevitably spread fairly thin: club and extracurricular funding, classroom supplies, staff salaries, and a hundred other things that we, as students, would not think to consider. Some may argue that school sports are overfunded, or that academics do not get enough financial attention. But how much truth is really behind those conclusions? 
Within a high school band program, budgeting is a constant looming issue. Usually, it is not even a matter of lackluster funding from the school, but simply a whole other web of financial focuses. This year, PLHS director of bands Tim Keller has decided to steer the band's budget in a slightly different direction. 
Each year, Keller must go through a list of recurring annual fees: purchasing music, repairing instruments, etc. These investments are not cheap, and only sometimes are they a direct result of the students. 
"The big budget sucker is just repairs," Keller said. "Each individual bass clarinet, every year, goes into the shop for maintenance for whatever reason. Then low brass is a whole other conversation." 
A general trend in instrument maintenance is the bigger the instrument, the higher the price tag, both for purchasing and repairing. The aforementioned instruments are some of the largest in the band, with each costing hundreds, sometimes well over a thousand, dollars to repair.  
Those trivial costs are only a portion of the budget, though. Keller also has a wish list of several future aspirations, most of which are at some hefty price points. 
"One of my goals is to have a set of nine quality, professional clarinets used by our top players," Keller said. "Conservatively, that's probably about an $18,000 property, minimum." 
Keller also hopes to purchase a set of full silver trombones. Considering the state of the school's music community, this is certainly not a necessity, but it would just complete the marching band aesthetic.  
So why spend tens of thousands of dollars on students anyway? Why funnel so many resources into quality-of-life additions? It boils down to ensuring the highest quality education and artistic supplements for students. However, with this year in particular, Keller invested a little extra in the current student body. 
"Out of all the groups that we've had, this year's has been the most productive to date," Keller said. "I think the level of student ability and commitment have increased, so we have more people that are pulling their share. That makes it easier to do more difficult things." 
As a result of this confidence, Keller invested slightly more money into the school's marching band, including a new sound system and a show with more copyright fees. Of course, the investment has to be worth it, so Keller has been pushing his marching students over the past few months to own up to this raised price tag, to drive themselves toward the capabilities that Keller believes in.  
None of these financial opportunities would be possible without the work of the band's student and parent body. Much of the band's money comes from efforts from the band boosters and fundraisers, such as the PLHS Craft Fair, the March-a-Thon, and selling butter braids. Should the school's direct budget funding be increased to reflect the band's efforts? 
Adjusting a department's budget isn't as clear-cut as we might wish. As Keller describes, "there are a lot of hands in the pot," and with so many necessary divisions of money, there are "just some things that are out of our control." 
Even small changes, though, can impact the greater student body. The band flourishes as a part of the bigger community, after all. 
"Something as simple as if I were to buy a new pep band tune, that's fifty to sixty dollars," Keller said. "We could purchase more things that are contemporary, that might engage a student body more." 
Saying that the band deserves a budget increase is pushing it a little. The school's music department has already done marvelous things with the resources provided. Everybody is asking for just a little more money, and the band is another department in the queue. But with music being such a prevalent aspect of student life, maybe asking for more can be a legitimate consideration.
About the Writer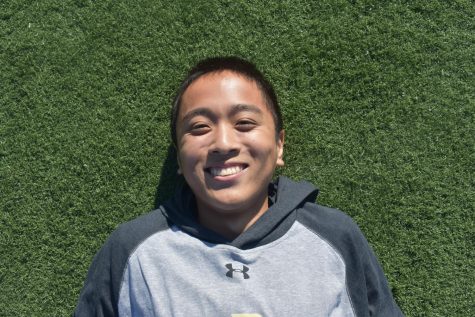 Vincent Lin, Entertainment Editor
Senior Vincent Lin is in his second year on the Scepter staff and is an Entertainment editor. In school, he enjoys playing in the band and binges YouTube...