Securing The Crown
PLHS welcomes a new school resource officer (SRO).
Hang on for a minute...we're trying to find some more stories you might like.
Being the new guy in school is not always easy, especially being the new school resource officer for a high school. Officer Adam Boehmer takes his job from patrolling the streets to patrolling the hallways at PLHS.  
Boehmer spends his weekdays from 8am to 4pm securing our school and helping students and staff out by providing resources and assistance. 
"I interact with the youth more and I am making an early lasting impression on students," Boehmer said. 
Working alongside with students and teachers is not very common being out in the public doing law enforcement. 
"There is a lot of learning that goes on and interacting with the staff, students and other security guards," Boehmer said. 
Safety is the number one priority of Papillion La Vista High School, so it is important that the SRO and other support staff get involved with the students. 
"I answer a lot of questions for students that involve other students and situations they hear about," Boehmer said. 
Boehmer walks the halls and supervises the lunchroom to ensure things are well and safe as well as having a good time hanging out around the two other security officers and principals. 
About the Contributors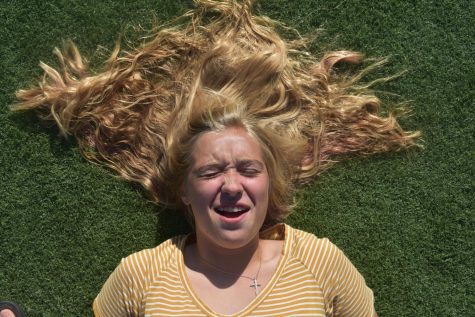 Ashley Mason, Assistant Editor-in-Chief
Senior Ashley Mason is a third year returning staff member who is acting as this years assistant Editor in Chief. She enjoys long-boarding, traveling around...