Chicken Sandwich Civil War
Popeyes causes chaos on social media about their Chicken Sandwich.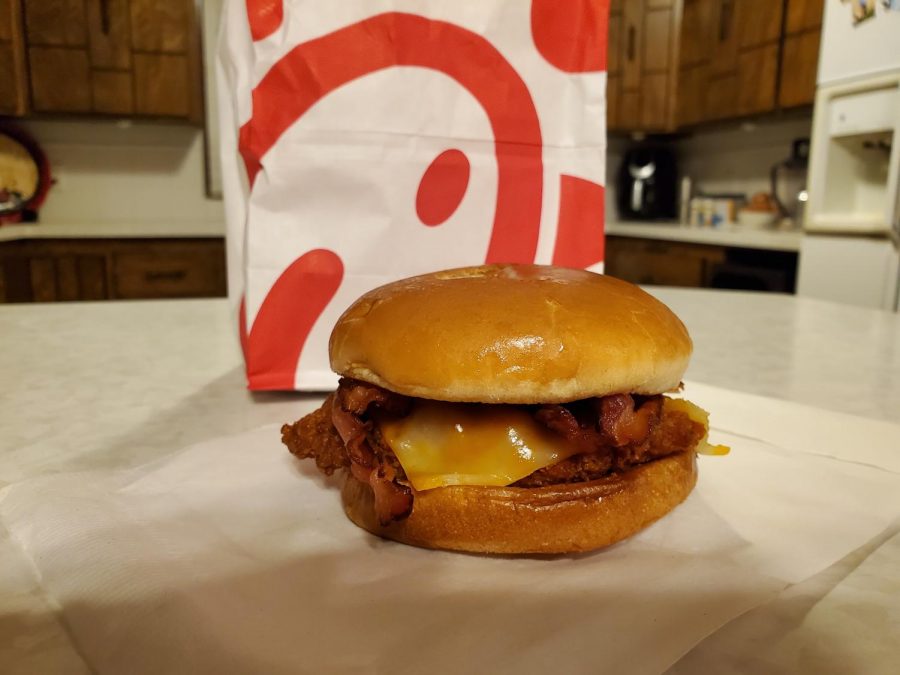 The chicken sandwich civil war is upon us all. Who will prevail? Popeye's or Chick-Fil-A? The answer is highly debated in battles online. The bun, the chicken, and pickles are all components to consider in the crucial clash among chicken sandwich lovers. 
Popeye's kicked off the battle on by introducing its new partnership with Sweet Dixie Chicken, a Californian restaurant who sells Popeye's its ammunition. Popeyes then released their new chicken sandwich to the public on August 12th. Not soon after, Popeyes was all the buzz. All over the nation Popeyes restaurants were posting "SANDWICH SOLD OUT" signs. This sparked the start of Twitter battles.  
Chick-Fil-A sent out a tweet saying "Bun + Chicken + Pickles = all the [heart] for the original."  
Chick-Fil-A never mentioned Popeyes but it's clear that they felt a little left out. Fans immediately recognized the shade that Chick-Fil-A was throwing.  
Popeyes quickly fired back. They tweeted at Chick-Fil-A saying, "… y'all good?". 

Loading ...
This set off a social media frenzy. Avid chicken sandwich eaters started to pick sides of the battle. Another rival opponent, Wendy's, jumped into the clash. 
"Y'all out here fighting about which of these fools has the second best chicken sandwich."  
Despite this tweet, all eyes were still on Popeyes. They replied to Wendy's with the ultimate comeback. 
 "Sounds like someone just ate one of our biscuits. Cause y'all looking thirsty."  
But that's not all. Wendy's replied again to Popeyes with "lol, guess that means the food's as dry as the jokes".  
Spectators of the war rushed to Popeyes restaurants to see what all the twitter hype was about. This caused pure chaos. Customers had to wait in hour long lines to get the sandwich. When angry fans found that the sandwich was sold out, some went to the extremes.  
A group in Houston pulled out a gun on the Popeyes manager after hearing that they couldn't get their beloved sandwich. One person even tried selling the sandwich on ebay for $7,000.  
But the one question everyone is dying to know the answer to, when will the sandwich be back? Popeyes hasn't released a solidified date, but they did tweet: "We hear y'all. We're working to get The Sandwich back as soon as possible." The Chicken Sandwich war has begun to fizzle out, however it will never be forgotten in Chicken history. 
About the Contributors
Maddy Delos Reyes, Staff Writer
Maddy Delos Reyes is a sophomore in high school. In her free time she enjoys playing softball, traveling, and spending time with family. This is her first...