Bringing History to the Stage
The Omaha Performing arts welcomed the showing of 'Hamilton' at the Orpheum Theater.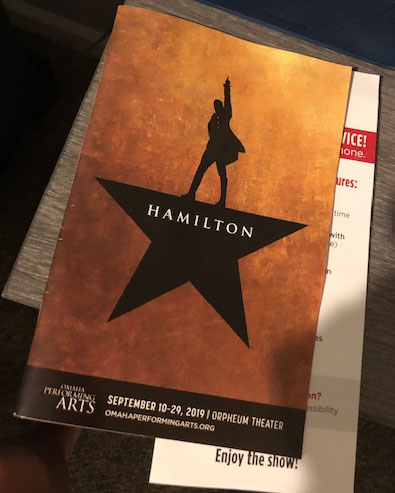 Hamilton, a multi-nominated, Broadway musical, traveled to Omaha at the Orpheum Theater to perform as part of their Phillips tour. Many students at PLHS attended the showing. As the showing came to an end, it left many with a remark about history. 
Senior Kayla Wolfsbauer, went to one of the showings with her family as a surprise from her grandma. 
"I knew about Hamilton and had heard it was good but I kind of just figured I would never see it since it took me forever to go see 'Wicked'," Wolfsbauer said. 
Hamilton is a musical written by Lin-Manuel Miranda about Alexander Hamilton's life as a Founding Father and his childhood. The Broadway musical won 11 awards out of the 16 they were nominated for at the 2016 Tony Award show.  
"I honestly couldn't tell you my favorite part, it was all so amazing," Wolfsbauer said. "I didn't expect the modernness of it since I had never even tried to listen to the music." 
The musical takes history and takes the modern uprising of hip-hop music and combines it together to create something unique that will attract multiple crowds. Of course, the original cast of Hamilton can't come to every state and country, but the production had very similar cast members to play the parts. 
"It was kind of weird when I downloaded the soundtrack on my phone and all the voices were different," Wolfsbauer said. "But I wouldn't change anything about the show at all, I was never bored. 
Hamilton was sold out almost every single night for the two and half weeks it was being presented at the Orpheum Theater which made Omaha a little more special.
About the Contributor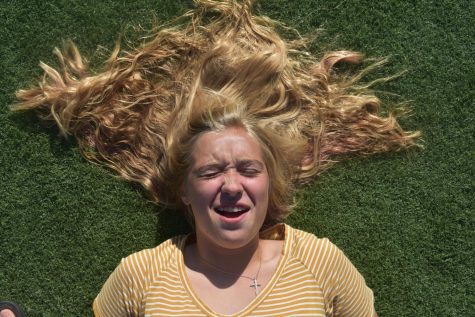 Ashley Mason, Assistant Editor-in-Chief
Senior Ashley Mason is a third year returning staff member who is acting as this years assistant Editor in Chief. She enjoys long-boarding, traveling around...