State Warm-up
Papillion's softball coaches move practice to Hastings, so the Varsity players get a feel for the field before state.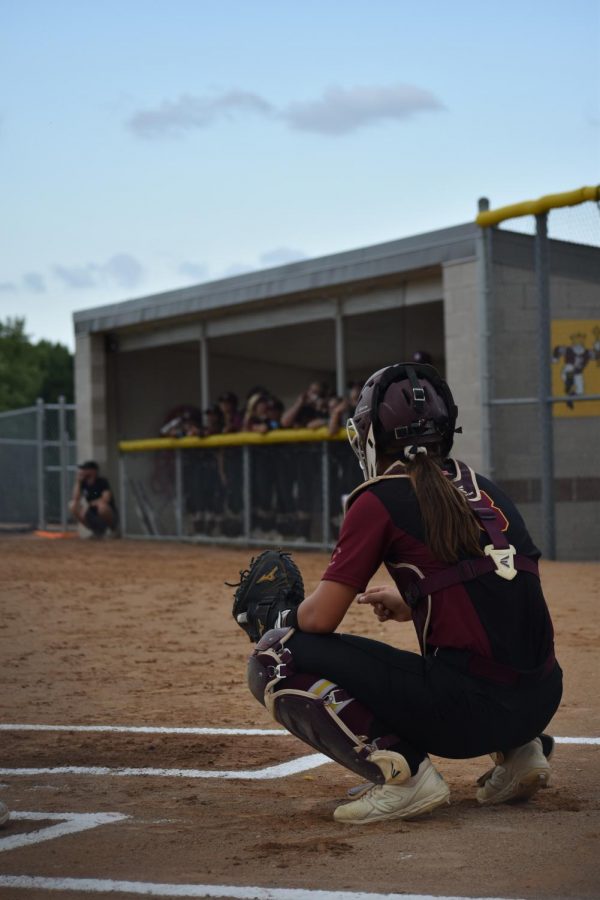 An undefeated season, winning districts, and setting new school records are all small glimpses that led to another state title for the Monarchs softball team.  
About three weeks ago the girls and coaches took a Charter bus down to Hastings to have practice on the state field. The coaches wanted them to get any pre-state jitters out of the picture and be comfortable.  
"I am excited to be back in the atmosphere," junior Jenna Hoelscher said.  
The starting returners are ready to experience the state "feeling" again and be in their element. Hastings is just over a two–hour drive and the team left at 6:30 a.m. sharp.  
"We woke up early, but Coach P got us donuts and overall the ride down was relaxing," senior Clair Lieber said.  
While the ride down put the players at ease, they felt tense seeing the field again.  
"It gave me the chills," Hoelscher said.  
The coaches stepped in right away and put the girls right to work to place their mind in a familiar element of playing softball. The game of softball comes easy to these girls, but the different field conditions forced them to adjust their game.  
"We learned that the infield is larger and we noticed the wind is different since it is more open in Hastings, I also come to a realization that is my fourth and last season and I am thankful for the experiences I was given," Lieber said.  
 Not only did this get Monarchs prepared for state, but many things were taken in and learned from the trip down to Hastings. The girls are proud to take back what is theirs, so they referred to it as "revenge season."