Challenging Yourself
PLHS students embark in their journey through some of the hardest AP classes in the school.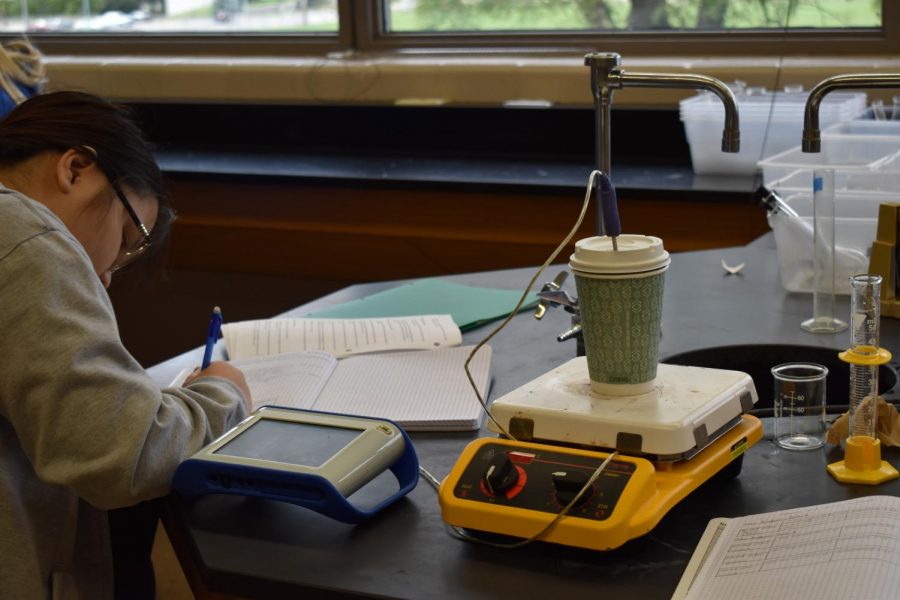 As students at PLHS are crossing the halfway mark of the first semester, they continue to push themselves with strenuous classes. Students sign up for these hard classes because they know it looks good on their transcripts, it will prepare them for college and introduce them to a possible career field. The AP classrooms consist of the top students of their grade. Even though they may be smart most struggle to keep their grades up.  
Although these classes are hard and really push students to their limits, they do have plenty of benefits that are included in the package. Two students from PLHS have enrolled in these classes senior Joey Cordova who used to be in AP biology and junior Brady Dumont who is in AP physics. 
"AP classes help raise your GPA [and] also prepare you for college classes," Joey Cordova said. 
Other students at PLHS wonder why any of these students would enroll in AP classes, knowing they will be hard. Some students know in order to get looked at by prestigious schools, they must take these classes. Although some student's parents have a bigger say then they would like.  
"[I took AP] Because I was interested in majoring in some form of science at the time," Cordova said. 
Not all students always know what their classes will be like and were surprisingly blasted by the pressure of how much work it was, resulting in them dropping the class. 
"I expected the class to like a normal AP class, [but it was] way harder than any other AP class I've taken," Cordova said. 
AP stands for advanced placement, so only some of the smartest students dare to take these classes. Putting these two letters in front of a class tend to scare kids because they believe it will be too hard for them compared to their other classes. 
"I expected [AP physics] to be very challenging [and] it is one of my hardest classes," Brady Dumont said. 
High schools have changed in the past 20 years to challenge students. They have made much harder classes and pressure kids to get better grades. This change has helped prepare students for college but in return made kids not enjoy school as much because they are forced to take extreme classes. 
About the Contributor
Parker Allen, Staff Writer
Parker Allen is a writer for he PLPulse and Scepter. This is his senior year as well as his second year on the publication. He loves to play guitar, be...