Rising to the Top
The boys basketball team is beginning their 2019-20 season.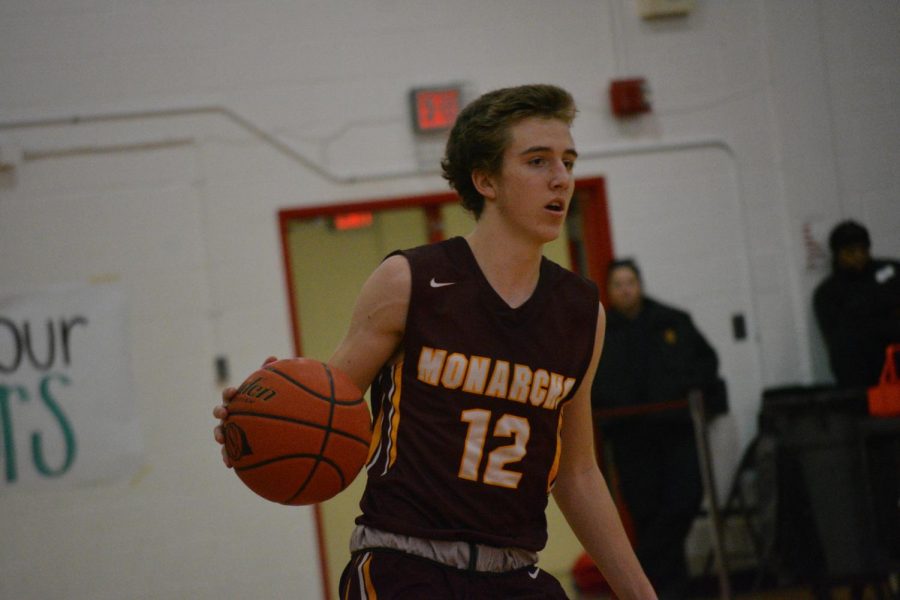 Teaching an old dog new tricks is difficult, which is why when the dog is still a puppy you train them to sit, stay, maybe even shake or play dead. In sports, few see the positives of starting over as this puppy. 
The boys basketball team was a new puppy last year, learning the basics of what it means to be on the team. 
"Last year we had a lot of young kids except Preston Kellogg and Owen McLaughlin; They were the only ones who knew all the plays and drills and knew what to do so we were re-teaching everyone  from day one," head coach Dan Moore said. "Now everybody knows what I want, they know the expectations and they know what we're supposed to do and it'll be smoother and normal." 
However, Moore has confidence in this year and the players abilities. 
"We're better than we were last year and more experienced and we're stronger," Moore said. "But [other teams with] crazy athletic guys will be a challenge for us. I'm looking forward to trying to beat those team and I think all of them are looking forward to getting out there and playing." 
The athletes have been putting in work since the beginning of the summer to get the team more prepared for the challenges ahead. 
"We started conditioning once a week and had open gyms on Sunday and began morning workouts once or twice a week," Moore said. "We have to have intensity and we want to have fun too, but we have to be focused in practice every day to be better." 
The boys basketball team is working to get back into the game, using their newly taught tricks to reach their goals as they progress and develop as a team. 
About the Writer
Ellie Beiser, Feature Editor
Ellie Beiser is a junior and this is her second year on staff. She plays basketball, is the president of Key club, and part of HOSA.