OPINION: Stressing and Refreshing Around the Holidays
Holiday traditions to relieve stress can make the holidays feel more like the holidays.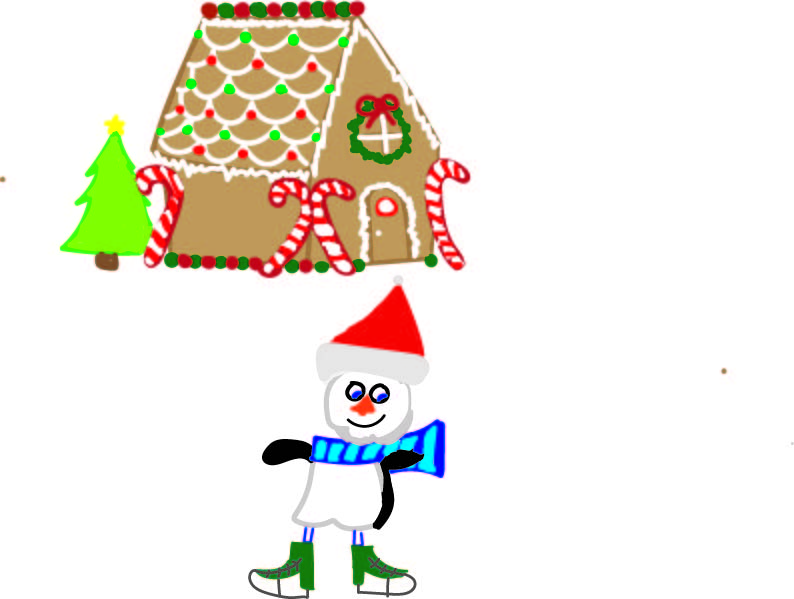 When you just get done consuming about 3,500 calories from Thanksgiving dinner and the only thing you want to do is curl up in a blanket and sleep. Instead you must get your Ice Carmel Macchiato from Starbucks and get ready to shop until you drop. You wait in line for three hours to get your daughter the new Air Pods only to arrive at the store and be told that they are out. You leave the store frustrated and come out to a snowstorm and a flat tire. After leaving the store, you come out to a snowstorm and a flat tire. 
 As stressful as the holidays can be there are many traditions that come with it too. The first thing that comes to mind is The Capitol District Ice Rink. In Nebraska no one ever knows how long winter is going to last so it is important to take advantage of seasonal opportunities.  As you ice-skate downtown, they can look around at the Omaha holiday lights that turn on Thanksgiving Night. Many girls would refer to this as a Vsco moment. To get in one can pay the typical fee or every so often can be courteous and donate canned food items for those in need in the metro area and get a discount. This event is a win for everyone.  
Recline chairs fade back, previews flash across the screen, and a bowl of overflowing popcorn sits on your lap. The movies are a popular choice during the holiday season. For one many new movies come out and two it is comfortable to be in a cozy environment. The best advantage about movies is I can pick the setting. I could go to the movies, have my food made for me, and not worry about clean up afterwards. Or I could even stay home in the warm and be cozy up in my blankets.  
Speaking of staying home there are many activities I can think of for the days one wants to stay in or maybe the weather it too bad to go out. With the holidays approaching you can never go wrong with baking. My dad's chocolate chip cookies are my go–to that hit the spot every time. Even though baked goods are very popular by the holidays one can attempt anything. If you don't know where to start Pinterest has every recipe one can think of if the ideas just are not flowing.  
Despite going out or staying in, the holidays are a time to make unforgettable memories even if you  have to deal with chaos.