Early CFP Predictions
In-depth look at this years upcoming College Football season.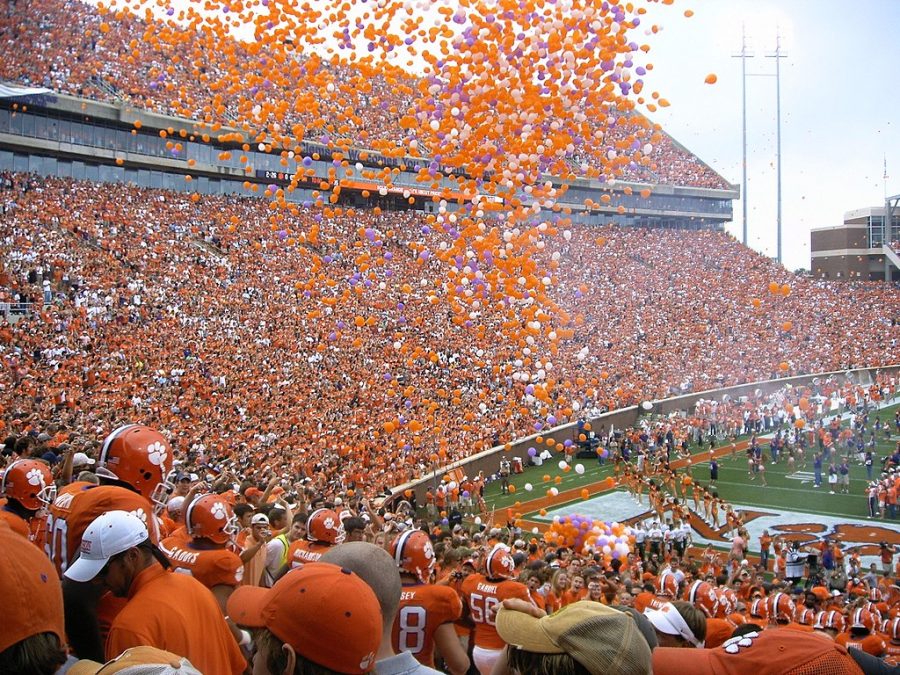 Each year, football fans across America refuse to look towards the impending doom of what is the end of the college and professional football season. Besides the new coming XFL otherwise known as the Xtreme Football League [which has no official name], most football fans can only use their downtime to talk about what's going to occur for the upcoming season including a delightful gift of spring games. 
Most spring games in college football begin around late March and throughout the month of April. Spring games are meant to be the major scrimmage for every football team and by providing these games, fans get an early glimpse at what the returning players along with the recruitment class may possess for their favorite football team in the upcoming season.  
LSU quarterback Joe Burrow has proven himself not a person to mess around with by winning the national title along with the Heisman Trophy, and is projected to be the No. 1 overall pick in the 2020 NFL Draft. LSU, however, with the loss of Joe Burrow is predicted to fall down the list and possibly right out of the CFB playoff selection this upcoming season. Don't be fooled though by the No. 4 recruiting class LSU has received including three 5-star commits and fourteen 4-star commits. 
Looking back at Alabama's heartbreaking season, the Crimson Tide lost 41-46 mid-season to rank No. 2 LSU and a 45-48 loss to rank No. 15 Auburn, along with the addition of star quarterback Tua Tagovailoas season ending injury. All the trauma that was brought to any fan of the Crimson Tide may bring fear to anyone who will be watching this next season, but Nick Saban keeps on impressing when it comes to recruiting. Alabama is ranked No. 2 in their recruiting class for this next upcoming season according to 247sports with four 5-star commits and an outstanding seventeen 4-star commits. 
Ohio State and Clemson who faced off against each other this past season in the Fiesta Bowl, by no surprise are among the list of top recruiting classes for the 2020 season. Clemson placed third in this year's recruitment ranking with five 5-star recruits, which is the most among any school in the nation this year for college football. Ohio State ended up rank No. 5 with the same amount of 5-star and 4-star recruitments as the LSU recruiting class. Ohio State will remain a contender this next season with standout QB Justin Fields who transferred from Georgia. Fields is also predicted to be a favorite to win the Heisman Trophy. 
The SEC continues to dominate year by year, this year with nearly 40% of the top 25 recruiting classes in the nation. The SEC has nine classes ranked in the top 25 with a total of seven teams in the top 10 recruitment rankings including: Georgia at rank No. 1, Alabama, LSU, Texas A&M at No. 6, Auburn at No. 7, Florida at No. 8, and Tennessee at No. 10. To as where to the second-best recruiting conference is the Big Ten who only has a total of five teams in the top 25 rankings. 
There's no doubt that this upcoming season will be filled with excitement. Although the SEC and Big-Ten have proven to be standout conferences in recruitment rankings, there are many other important factors that some other teams may have that come in handy when the end of the regular season approaches. 
About the Writer
Jack Nieto, Staff Writer
Jack is in his second year on the Scepter staff. He enjoys watching Oklahoma athletics and hanging out with his friends and family when he can. Jack is...