A New Type of Meet
Due to COVID, cross country meets will take place with half as many teams as last year.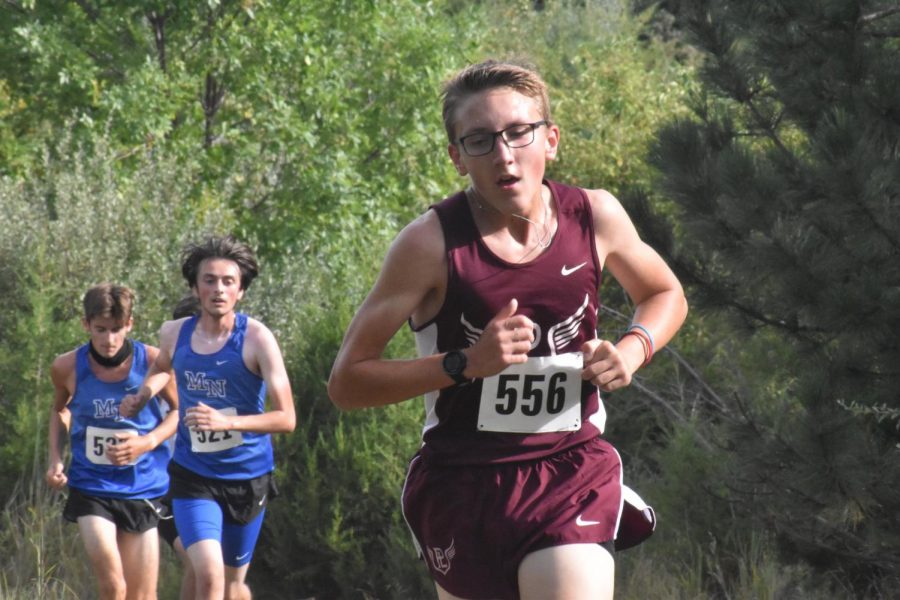 It's the beginning of the cross country season and many athletes are ready to set new personal records. However, this year there will be less people by their side while they run the challenging 5k.
The Papillion-La Vista cross country team is ready to start a new season under a new meet structure from years prior. These changes look to keep the athletes safe and help make cross country season possible. 
Sizes of the meets are the main concern around these changes.
"The new meets are going to be smaller in size so whereas we usually do meets with ten or twelve teams we're only gonna have six teams at each meet," coach Joe Pilakowski said. "We're also going to have a maximum number of ten entries per race."
This means that there will be ten varsity athletes and ten JV athletes running at these meets. The rest of the runners will run in reserve meets at another time giving every athlete a chance to compete this year.
"We think it's gonna be a really really good schedule for our kids to get three to four meets in this season," Pilakowski said.
There will also be less teams competing this year due to the Omaha Public Schools decision to cancel fall sports.
"It's really a travesty," Pilakowski said. "I wish that they would've waited and seen how things started out for their school year before deciding to do what they did, but they did what they thought was best."
Another change to the meets is the time of them with most meets taking place on Saturday mornings.
"I kinda like it," senior Jakob Tadlock said. "You won't have to miss school and make up homework and you can start your weekend off with a bang."
While these changes may make the season feel different than normal, the runners still have the same goals as if it was the usual meet structure.
"My goal is to make state once again," Tadlock said. "I want to run a low 16 (minutes), maybe even hit the 15 (minute) mark."
Every runner works for a new personal record, and the coaches will do the best they can to help them achieve their target times.
"I'd like to see each and every boy set a personal best," Pilakowski said. "Seeing these boys improve and continue to work hard is primarily our overall goal."
Whether it's twelve teams at a meet or six teams, the PLHS cross country team is ready to make their mark and have another successful season.
About the Contributor
Anthony Rubek, Sports Editor
Junior Anthony Rubek is in his second year on the Scepter. He is serving as a sports editor this year. He is on the school cross country and track team....