Quarantine creates unique challenges for students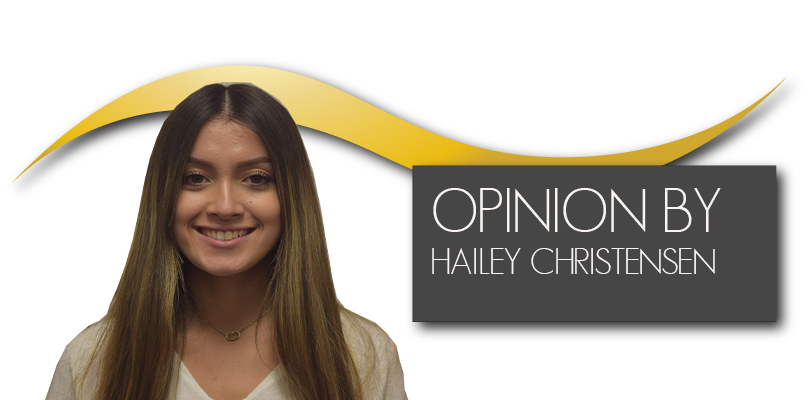 OPINION BY: Hailey Christensen
September 21, 2020
Missing school and trying to catch up on homework can be hard. But having to learn, take notes, and do homework from home for multiple days in a row is even harder. Students who are quarantined are currently going through this, and from my own experience I can say it's not the easiest.
Being quarantined may seem nice at first, being able to stay home and not go to school. But then reality sets in when you see all the work you are faced with for the next two weeks. Some ways to make online schooling easier for those who are quarantined is by reaching out to your teachers, zoom calls, and setting up a plan/schedule.
After finding out I needed to be quarantined the first thing I did was reach out to my teachers.  This can help out students in so many ways. Simply by letting them know your situation they should be there to help you out and let you know what they need you to be doing. Many of my teachers responded within the first two days which helped me out a ton because I knew what I needed to do for the upcoming week, and saw what I was missing out on. If there is any confusion on what you have to be working on the teachers are all just an email away ready to help you out.
The teachers are very understanding if you are having a hard time learning from home, and will help you in any way they can. Many of them set up zoom calls during class so you can sit in and watch what they are teaching, this is so helpful because you can see what is going on in the class while you are gone and keep up on the content. For the teachers that don't zoom during class it's always helpful to ask them if they can set up a one on one zoom call, so you can get any questions you may have answered. This became very useful to me because whenever i got stuck on an assignment i was able to set up a zoom with a teacher so i wouldn't fall behind.
Creating a plan is definitely useful to becoming successful for online school during quarantine. For many of you, you are not supposed to be leaving your house so you will have plenty of time to complete anything you need to do. What I did to stay organized and keep up on my assignments is I made a plan. I wrote down what I wanted/needed to get done for the day and also when I needed to turn everything in. This made learning from home so much easier, and organized. It allowed me to make sure I had everything my teachers assigned completed and ready for my return to school.
Having to do online school at home can be difficult, you might lose motivation to do the work. Using these tips may just help you survive the long boring days of quarantine. Although it's only temporary it is still important to do. Keeping up with your grades and assignments will really benefit you upon your arrival, and leave you stress free.