Hoco Happenings
Homecoming festivities continue despite the cancellation of this year's homecoming dance.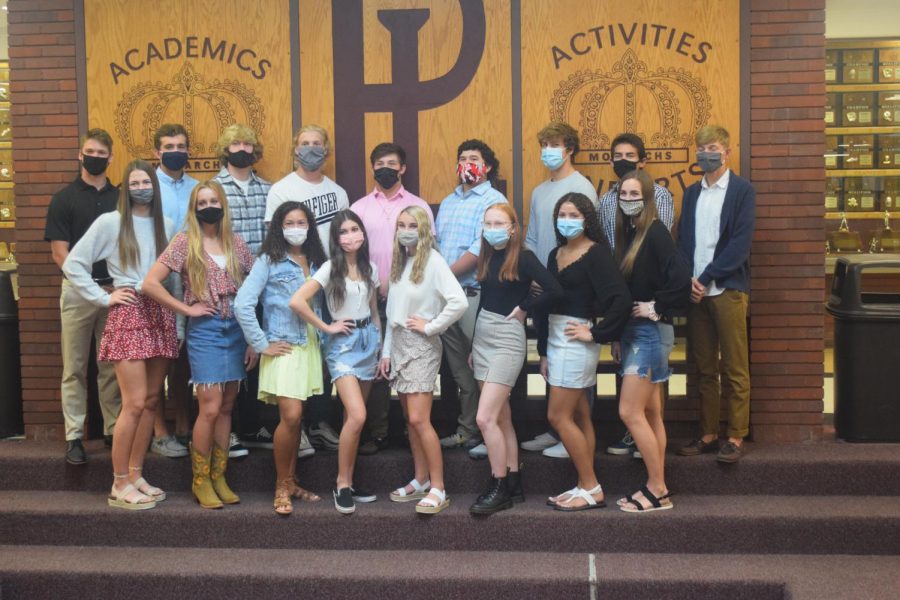 The 2020-2021 school year has been like no other before. You don't know what the smile of your classmate looks like, you can't grab your own condiments at lunch, and every major school event has been taken out of the schedule. 
The homecoming dance is no exception to this new "normal," and the opportunity to attend a high school dance in a sweaty gym will not be available this fall. However, although the absence of this year's dance is disappointing, the Student Council has worked to ensure that a spirit week will still take place. 
"We decided to still have a spirit week because that was still a safe and fun tradition that would hopefully lift the spirits of students and staff in this awkward time of uncertainty," senior Student Council member Mackenzie Welsh said. 
Spirit week will begin with a tie-dye theme on Monday, Sept. 21, followed by a Hawaiian day on Wednesday and a formal-wear theme for Thursday. 
"We did a Google Form where seniors got to give options for spirit day themes, and then everybody voted those spirit days down," Student Council sponsor Mrs. Stephanie Kimball said. "Because of ACT we had to go down to only three spirit days but I'm excited for them"
In addition to spirit week, a homecoming King, Queen, Prince and Princess will still be crowned this year. Nominations for court have been made by the senior class, and in order to determine the winners, a school wide vote will take place through email on Sept. 24. 
"We tried to keep everything as exciting as we've done in the past," Kimball said. "The court members are still going to get sashes and they'll walk through half-time of the football game with their families."
This year's homecoming football game will be on Friday, Sept. 25 at Foundation Field against Elkhorn South High School. Although coronation typically occurs during the dance, this year's court will be crowned at the conclusion of the football game. Those who are unable to attend in person will have the opportunity to watch a live stream produced by PLV Media.
"We're hoping to get last year's winners back to give the crowns still because that would be fun," Kimball said. 
Although this year's homecoming festivities are not what people were expecting, the loss of one opportunity has been an invitation to a new one. The cancellation of homecoming is unfortunate, but PLHS has proved that even a pandemic cannot break the Monarch spirit.