Surviving High School
Seniors and freshmen partake in "Freshman Survival", which is a program where the seniors teach the freshmen about high school.
Hang on for a minute...we're trying to find some more stories you might like.
As a freshman, senior year seems like a long way away, but as a senior, freshman year seems like it was yesterday. Seniors rarely interact with the freshman, but for the first quarter of school, all that changes with the seniors help. The freshmen now have a helping hand guiding them through the high school journey.  
Freshmen survival is a program where a group of seniors who go to freshman advisements and give them advice about how to "survive" high school. A certain group of about 5 seniors each go to the same advisement for the entire first quarter. 
"We help them get settled into the school, make sure they feel okay, and make sure they don't have any unanswered questions," senior Nicole Stilmock said.  
The seniors plan food days, play games, and answer any questions the freshman might have. They act as role models and they are a friendly face to the freshmen who might not be adjusting well.  
"We played a couple games and had a food day," Stilmock said. "I signed up because I thought it would be something fun to involve upperclassmen and underclassmen." 
The seniors will always remember the positive impact they had on somebody's life, and the freshmen will remember the older kids who inspired them.  
"I think I'll remember them," freshman Roshu Senthil said. "[They gave] pretty good advice." 
The remaining influence made by the seniors will linger with the freshmen for the rest of high school. For the seniors, they are able to create new relationships with some students they otherwise would have never interacted with.  

About the Writer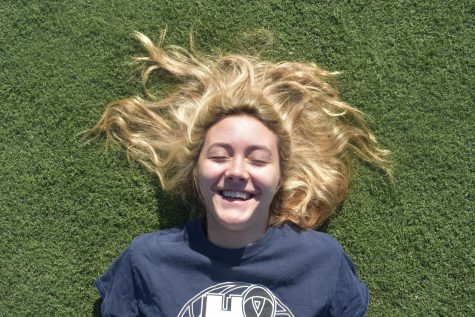 Emma Higby, Photography Editor
Emma Higby is on her third year on staff. This is her second year as the Photography Editor. She is a typical news writer for the Scepter. She cannot wait...