Previewing the Glamour
Varsity show choir Free Spirit expresses their aspirations for the future after performing their stunning preview night.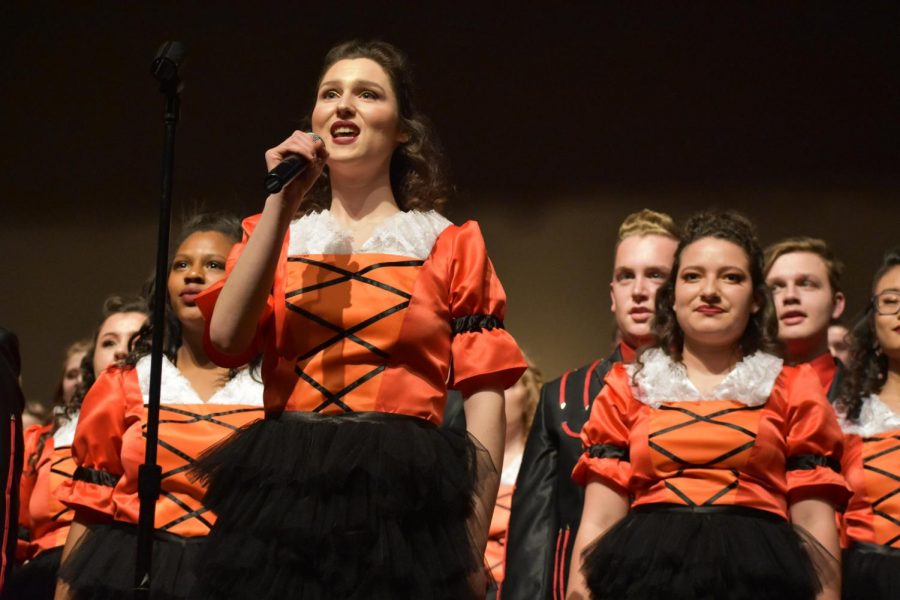 For a group that doesn't even earn a PE credit, Free Spirit sure sheds a whole lot of blood, sweat, and tears. 
Free spirit, the varsity show choir at PLHS, had their premier night this summer on July 20, showing off their progress to friends, families, and peers. Ever since then, a lot of improvements have been made, and Free Spirit's experiences from the past motivate them for the bright future ahead of them.  
The theme for this coming year is "Raise Your Voice". After the tragic events in Parkland, Florida, Free Spirit director Tyler Buglewicz wanted to unite the dancers as well as the audience with a captivating show based around that. 
"I was inspired by the students who were speaking their opinions over their safety in general, and I felt that was powerful – the power of the student voice," Buglewicz said. "I think the students of Free Spirit really buy into that idea." 
And the students really do connect with that theme. 
"I like it because it deals with everything that's been going on in the news lately," second year Free Spirit performer Jayden Catarra said. 
To achieve their aspired grandeur, though, the students need to give every practice and performance their all. 
"When students enter Free Spirit, they enter an environment where excellence is not only demanded, but also appreciated," Buglewicz said. 
Having the high standards that they hold has certainly paid off for them in the past, earning them high rankings several times and even the title of Grand Champions at Ralston High School.  
However, every group that has its successes also has its failures. Last year, for the first time in a long-lasting legacy, Free Spirit failed to make finals, in which a handful of the top groups at each competition perform for a chance at some hardware. Yet, they still didn't lose faith. 
"That was the first time that we didn't make [finals] in years, but what I actually liked about that is after we did it, our students didn't give up," Buglewicz said. "It inspired them to work even harder and work toward what was happening in the future." 
That perseverance is what holds their heads up every day. Looking forward to the future by building up from their past is what Free Spirit does best, creating a beautiful show by the end of the season. 
"[My inspiration] is to look at the product at the end of the year and see how far we've come from the beginning of the season," Catarra said. 
Throughout the year, they work intense and exhausting rehearsals to bring their audiences the exhilarating performances that they promise, and they do, without a doubt, bring an extraordinary and heartfelt show every single time. They have the blood, sweat, and tears to prove it.  
"We are a group that consistently performs really exciting shows; we are a group that sings and dances at a really high level," Buglewicz said. "I'd love to see that continue this year, [and for] other schools around the area to see our show and say 'Wow. That's Free Spirit.'" 
About the Contributor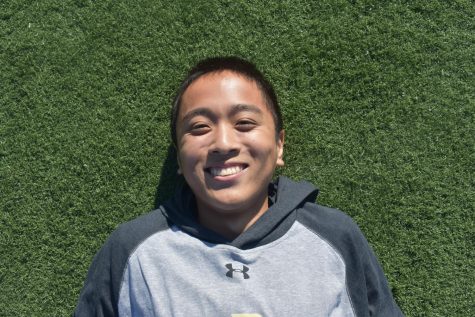 Vincent Lin, Entertainment Editor
Senior Vincent Lin is in his second year on the Scepter staff and is an Entertainment editor. In school, he enjoys playing in the band and binges YouTube...