What's the Buzz About Quiz Bowl?
The PLHS Quiz Bowl team look to win a tournament and have fun in the upcoming season.
Hang on for a minute...we're trying to find some more stories you might like.
Buzz! "Solomon Islands". Buzz! "Charles Dickens." Buzz! "Chlorine." Ding! Time is up and a victory cheer rings out from the classroom as the teams shake hands. This is competitive, this is intense, this is Quiz Bowl. 
The Quiz Bowl season is now in full swing with the Bryan High competition, where three PLHS teams competed. One advanced and two novice rosters fought for first place on Saturday, November 10. Each team consists of four players and one alternate who meet up at weekly Wednesday meetings. 
"It's nice to have the opportunity to compete with friends," junior Braxton Fjeldsted said. 
Fjeldsted is on the advanced team, made up of juniors and seniors, who went 2-1 in the round robin stage and round two in playoffs. 
"It would be nice to improve on our competition performance," Fjeldsted said. "We did well, and I'd like to do even better." 
There are still many more chances to compete, with two tournaments in December and lots more during the second semester, including one hosted by Papillion-La Vista South. 
"I hope we, as a team, win a competition this year," senior Jack Cosgrove said. 
Cosgrove has been in Quiz Bowl for four years, and on the advanced team for three, and he is still just as enthusiastic as ever. 
"I'm excited to have the chance of representing my school in a positive way," Cosgrove said. 
Throughout his many tournaments, he has not yet been able to finish in first place. This year however, he is determined to win. 
"I'll try buzzing in for more questions," Cosgrove said. "Even if it's just a guess." 
Cosgrove isn't the only player on his team looking to get better and finally take home a trophy. Fjeldsted is also implementing ways to enhance his skill. 
"I feel like just going to the meetings every week and doing some [studying] on my own time will help us," Fjeldsted said. 
Whether they finish this year with a victory or not, they enjoy the fun of competing and learning new things. No matter the outcome, they still can't resist the sensation of buzzing in.

About the Contributor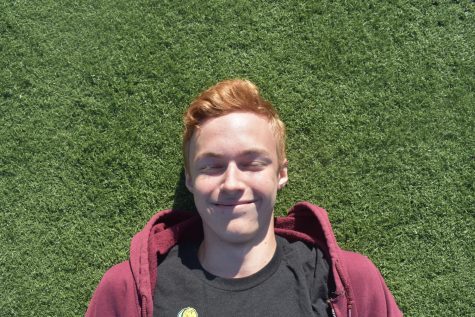 Owen Sumter, Staff Writer
Junior Owen Sumter is a first year Scepter writer. He enjoys playing video games with his friends and camping with his Scout Troop.