Running For The Class
Students run for a position on the junior class board.
Hang on for a minute...we're trying to find some more stories you might like.
The election for junior class board is usually a single race, but two students decided that their forces were better combined.  
Junior Abigail Saylor and junior Nate Brown had worked together on their campaign. At first, Brown heard of the position and decided to run. Saylor then decided to join the campaign with Brown.  
"I saw an opportunity to be able to use my voice," Brown said. "I think our representer should be someone who would speak for us all and be there for everyone." 
During their joint campaign, Brown and Saylor both planned on publishing several posts on social media encouraging those in the junior class to vote for them. 
"We plastered all of our social media accounts," Saylor said. "We made sure everyone knew our names."  
In the beginning, Brown had been running for president, but soon realized that everyone was running for the same position. 
"The way it works is the person with the most votes gets president," Brown said. "The person with the second most, gets vice president and so on." 
On November 1, the positions filled for class board were announced. Brown, receiving president, and Saylor, receiving Vice President, were very pleased with the outcome. 
"I was so excited [when I was chosen]," Saylor said. "It was really fulfilling to have achieved something I worked very hard for." 
As part of the school board, leaders of the junior class will organize some of PLHS's major events. 
"We organize the Color of Hope game in January, ordering shirts and coordinating speakers," Brown said. "We organize prom which, is on April 13, doing things like ordering and making decorations, selling tickets, deciding on a theme, and actually setting up the morning of." 
Besides just planning Color of Hope and prom, the leaders plan on being the voice for their junior class. 
"I plan on making sure the class of 2020 is remembered for great things. I want to make prom unforgettable and the Color of Hope game inspiring." 
Along with President and Vice President, the roles of Secretary, Treasurer, and two committee leaders were filled. 
"I believe each of us are well-liked, strong-willed individuals, and we were chosen because peers thought that we would be the best leaders they could have," Saylor said. 
Success can be found individually, but students have discovered that when they work together, it comes a lot easier.  

About the Writer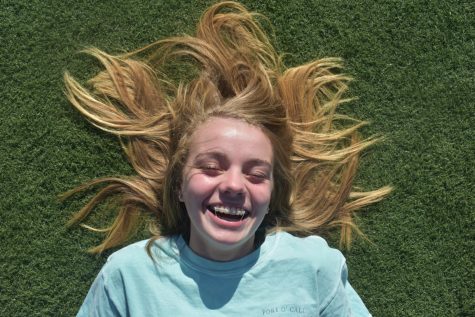 Kenzie Ward, Staff Writer
Kenzie Ward is a junior and is a second-year Scepter staff member. She has competed in all-star cheer for 10 years and is involved in Circle of Friends.