Sharing Perspectives
The PLHS Politics Club discusses their opinions open-mindedly on certain issues that are in the political air.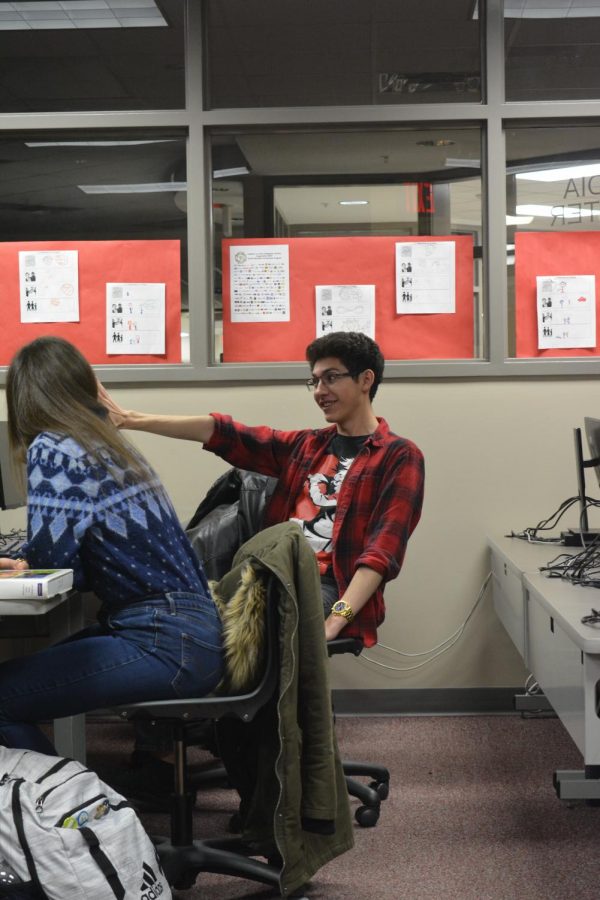 The intercom goes off at the beginning of advisement, and Mr. Reposa or Mr. Kalina reads off the list of activities. An example is the clubs around PLHS. However, not all clubs get much recognition, such as Politics Club. 
On Jan. 23, the club met to discuss the events in Iran. After the meeting, some members stayed behind to discuss leadership positions. Senior Coley O'Halloran is currently the Founder and President of the club and. He hopes to improve his leadership skills along with meeting new people with an interest in politics. 
"Meeting these people is probably the biggest part," O'Halloran said. 
Other members like junior Megan Schildhauer are also enthusiastic about coming to meetings. 
"I like how open it is and how anyone can give their piece of mind," Schildhauer said. 
When some people think of politics, they think of debates, but Politics Club is a little different than Debate Club. 
"What sets it apart from debate is that you don't have to have that formal setup for your argument," Schildhauer said. "You can discuss back and forth respectfully without needing a rebuttal."  
Another thought that might shy away new members is that they might think the club is all Democrat or all Republican, but that's not the case. The club leans towards either agreeing or disagreeing on certain topics. Some of the topics range from legalizing marijuana to World War III.  
"A lot of people come here with open mindsets, and they don't have to be particularly prepared," O'Halloran said. "They have that opportunity to grow and have a discussion with someone maybe on the other side." 
The club also plans to do a fundraiser and other activities. One example is the Democratic debate coming up on February 7th. 
"I think it might be fun to have a watch party for that," O'Halloran said. 
Overall, the club is a respectful environment and all members enjoy discussing topics that are relevant today. 
"It helps you see other people's perspectives and it makes you a well-rounded person," Schildhauer said. 
About the Contributor
Hannah Shin, PLPulse Design Editor
Hannah Shin is a junior and this is her second year on staff. She likes to play Minecraft in her free time. Some of her favorite music artists are Cavetown,...